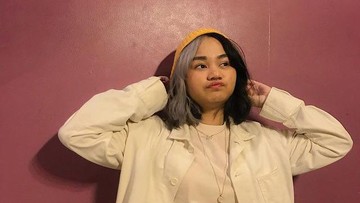 Newsdelivers.com, Insertlive –
Mima Shafa, daughter of Mona Ratuliu, has recently been in the spotlight for admitting that she has mental problems.
In fact, Mima felt depressed and had attempted suicide.
On one occasion, Mima talked about the mental problem.
Mima admitted that she had been facing mental problems since she was 11 years old.
However, Mima said not to experience depression for 7 years.
"Clarification to several people and the media regarding my mental health diagnosis. I haven't been diagnosed with depression for 7 years. My mental health journey is very personal. I've been dealing with mental problems since I was 11/12 years old, but it's not a continuous depressive disorder for 7 years," wrote Mima on Instagram Stories quoted on Thursday (4/8).
In addition, Mima tells that mental problems are not only due to environmental and family factors.
Mima actually said that her family had provided the best support regarding mental problems.
"Adding to that, the trigger for mental illness is not only from the environment but also from problems with our physical health. My family has always helped for my condition and they are not the cause of me having mental problems," said Mima.
Mima also gives advice for people who have mental problems not to be afraid to tell stories and believe that there are many people who care.
"Any reason or trigger for mental problems is valid. Don't compare yourself to others. You are valid, you are loved, you are not alone," concluded Mima.
(ikh/syf)