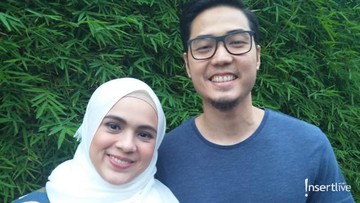 Newsdelivers.com, Insertlive –
1. Haru Nycta Gina's message to her husband when he already has 2 wives
Nycta Gina revealed the messages she wanted to convey if her husband, Kinos, decided to have two wives.
Read more here.
2. This is the 'Lucky To Have You' Complete Chat from Ferdy Sambo's Wife for Brigadier J
This is the content of the conversation between Ferdy Sambo's wife and the late Brigadier J.
Read more here.
3. Vic Chou can breathe a sigh of relief, insurance agents are ready to return Rp22 billion in funds
Vic Chou and his wife breathed a sigh of relief because the insurance agent who tricked him was ready to refund Rp22 billion.
Read more here.
4. The contents of Tasyi Athasyia's chat were revealed when Mama Ala and Tasya Farasya ignored them
Tasyi Athasyia unpacked the contents of the chat which showed her being ignored by Mama Ala and Tasya Farasya.
Read more here.
5. Recorded During Treatment, TikTok Celebs Are Outraged & Leaks Rates for Gus Samsudin's Practices
The TikTok celebrity admitted that he was furious when it was recorded while he was receiving treatment at Gus Samsudin.
Read more here.
(nap/syf)