Suara.com – Drug cases have again tarnished the entertainment world in the country. This time the officers arrested were the manager of Bunga Citra Lestari (BCL), Mohammad Ikhsan Doddyansyah alias Doddy.
Doddy was arrested by the police at his residence in the Pejaten area, South Jakarta, Wednesday (3/8/2022) at around 22.00.
When arrested, Doddy had just used drugs. When arrested, Doddy was cooperative.
When arresting Doddy, the police found a number of evidence of drugs such as methamphetamine, ecstasy, and the sedative alprazolam.
Read Also:
Chronology of Doddy's Arrest, Manager Bunga Citra Lestari, Arrested After Using Drugs
The drug case of the manager of Bunga Citra Lestari was one of the selected news stories from Suara.com entertainment throughout Friday (5/8/2022). But apart from that, we have also compiled other news options that are no less interesting.
What's the news, see more here:
1. Doddy the Manager of Bunga Citra Lestari Saves Many Types of Drugs in the Apartment, There is Sabu to Inex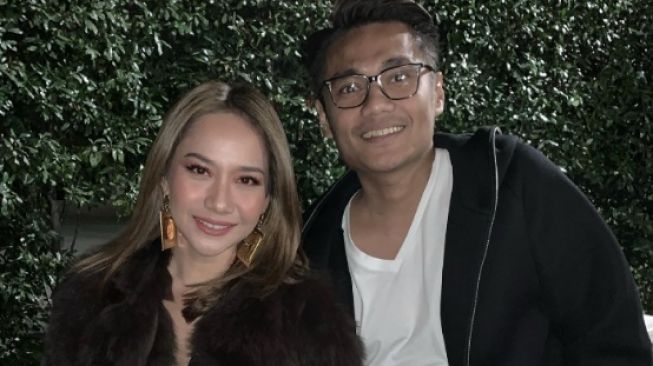 Bunga Citra Lestari's name was tarnished due to the arrest of her manager, Mohammad Ikhsan Doddyansyah alias Doddy by officers from the West Jakarta Metro Police. Doddy was arrested for possession of psychotropic substances.
Doddy was arrested in the apartment he was occupying. The arrests occurred on Thursday (4/8/2022).
Read Also:
Finally Ria Ricis Reveals Child's Name, Cut Raiva Aramoana
Read more
2. 10 Lucinta Luna's Transformation After Neck Cut Surgery to Change Skin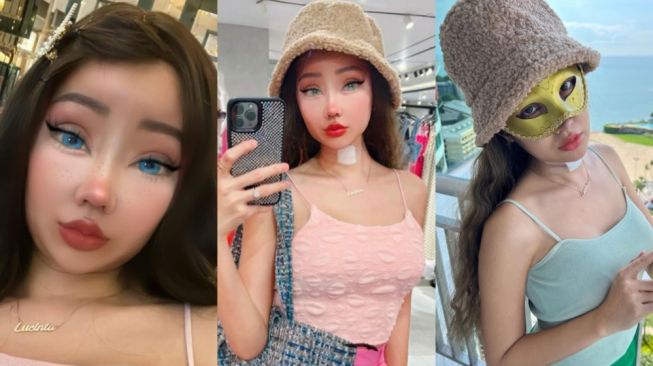 Lucinta Luna has undergone a series of plastic surgeries which have recently attracted public attention. He performed various operations such as cutting the neck, cutting the tailbone, changing the skin and finally a uterus transplant.
A series of operations were carried out by Lucinta Luna for the sake of looking like a full woman, even like a K-pop idol who became her idol. Let's take a peek at the portrait of Lucinta Luna's transformation after the surgery to cut her neck to change her skin below.
Read more
3. Coming to the West Jakarta Police, Marshel Widianto to visit the Manager of Bunga Citra Lestari?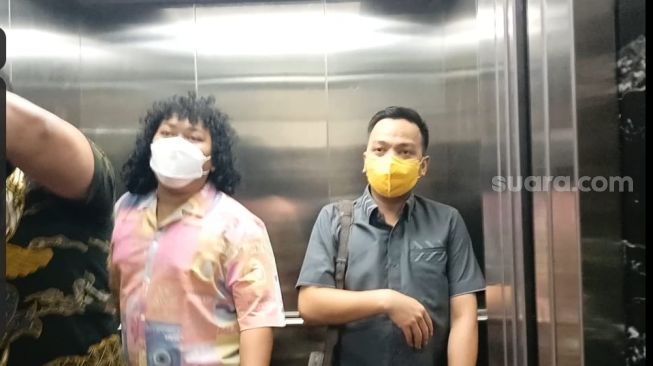 Marshel Widianto visited the West Jakarta Metro Police. This 26-year-old comic came at the same time as the arrest of Bunga Citra Lestari's manager, Doddy.
When it was confirmed whether Marshel Widianto's arrival was related to the Doddy case, the manager of BCL, the comedian from Tanjung Priok denied it.
Read more
4. Advise the Red Magician to Not Reveal Paranormal Tricks, Roy Kiyoshi Harvests Scorn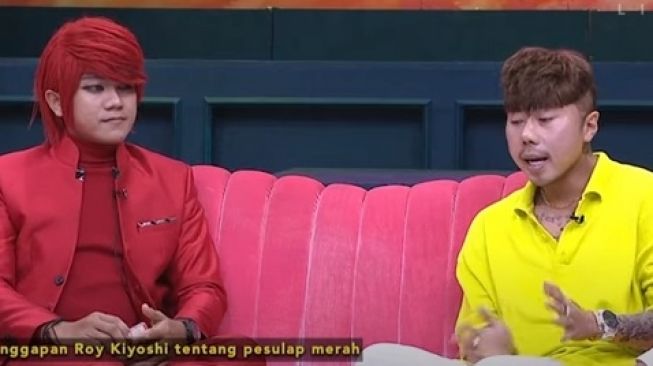 Artist and psychic Roy Kiyoshi advises Marcel Radhival or who is familiarly known as the Red Magician in the Morning Morning Ambyar program which airs on Thursday (4/8/2022).
There, Roy Kiyoshi considered that the Red Magician's action to reveal Gus Samsudin's spiritual healing trick was too bold.
Read more
5. Jan Ethes Enters Elementary School Accompanied by a Guard Officer: Suddenly the teacher is at school at 6 o'clock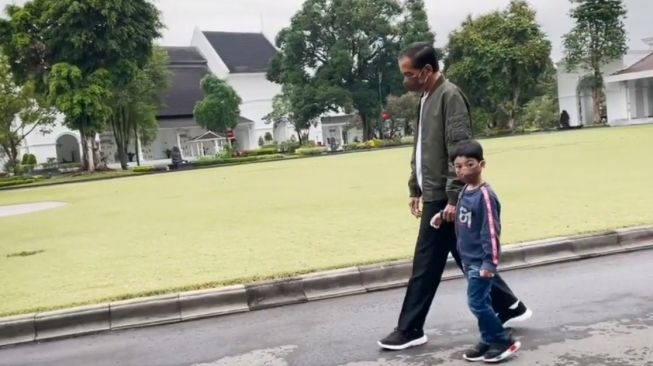 A video showing the figure of Jan Ethes went viral recently. The video shows President Joko Widodo's first grandson entering elementary school with an escort.
There are a number of bodyguards guarding the road, there are also police cars that have standby first on location.
Read more
6. I can't stand to see Billy Syahputra getting more handsome, Elvia Cerolline: Just marry me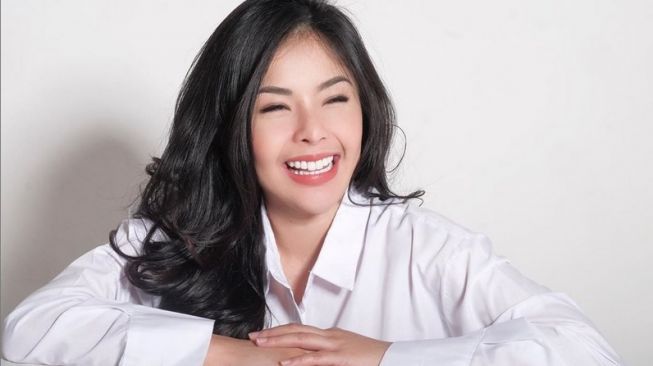 Elvia Cerolline was amazed by the change in Billy Syahputra, after meeting again as a former lover. Elvia admits, Billy is now getting more handsome.
"He's cute, his body is getting better," said Elvia Cerolline, who was met in the Mampang area, South Jakarta, Thursday (4/8/2022).
Read more
7. Sobs accompanied Eddy Gombloh's funeral: Why did Papa leave us?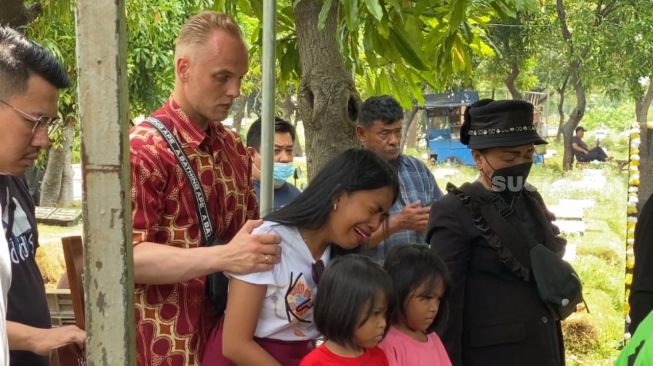 The funeral procession for Eddy Gombloh was just held at the Tegal Alur TPU, Kalideres, Jakarta, Friday (5/8/2022). Among the families, the funeral took place solemnly with Christian religious procedures.
Monitoring from the location, Eddy Gombloh's funeral was opened with a worship session led by a priest. Prayers were sung in front of Eddy's body, which was wrapped in a white coffin.
Read more
8. Haven't Meet Lightning Gene, Haji Faisal: It's Not My Capacity To Meet Male Parents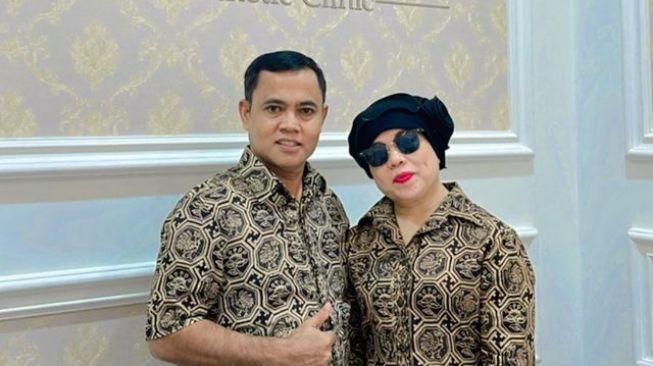 Haji Faisal replied that he had not met the family of Tariq Halilintar. Even though Gen Halilintar has been in Indonesia for a long time.
"Well, for me, we don't need to be in this problem," said Haji Faisal on the Intense Investigation YouTube account.
uploaded on Thursday (4/8/2022).
Read more
9. Saipul Jamil Clarifies Just a Friend, Lina Mukherjee Doesn't Accept: Don't Pretend To Be Cute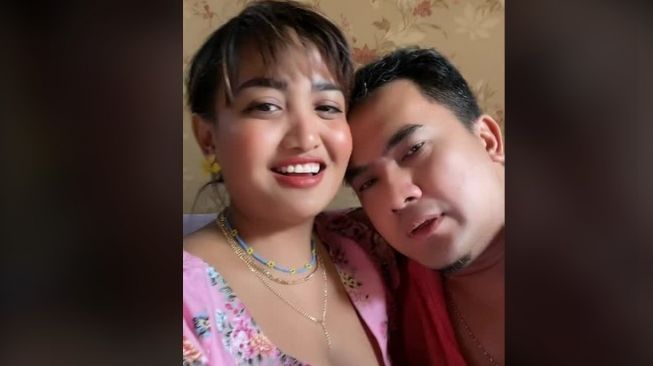 Saipul Jamil recently disappointed a number of women. After Barbie Kumalasari, now it's Bollywood celebrity Lina Mukherjee's turn to express her disappointment.
After being released from prison, Saipul Jamil did look close to a number of women from among the artists. Barbie Kumalasari, Lina Mukherjee, and Novi Rizki are women who often look intimate with Dewi Perssik's ex-husband.
Read more