Newsdelivers.com, Insertlive –
Irene, one of the Red Velvet members, does have a beautiful face according to South Korean visual standards.
However, in 2020 Irene stumbled upon a controversy that had an impact on the image of a gentle and graceful woman.
At that time a stylist upload a post in the community online who claimed that Irene abused her power and verbally abused her.
Sang stylist include the hashtag 'Psycho' and 'Monster' in the statement, so many netizens speculated that the person called was Irene.
After the news circulated, Irene opened her voice and confirmed that the person mentioned by the stylist is him. He also apologized to all fans and the public for his bad nature.
Irene then lost a lot of fans and received a lot of criticism. In fact, some protested that Irene had to be expelled from Red Velvet by SM Entertainment.
Recently, netizens discussed the reason why SM Entertainment would not be able to release Irene from Red Velvet and continue to support her career.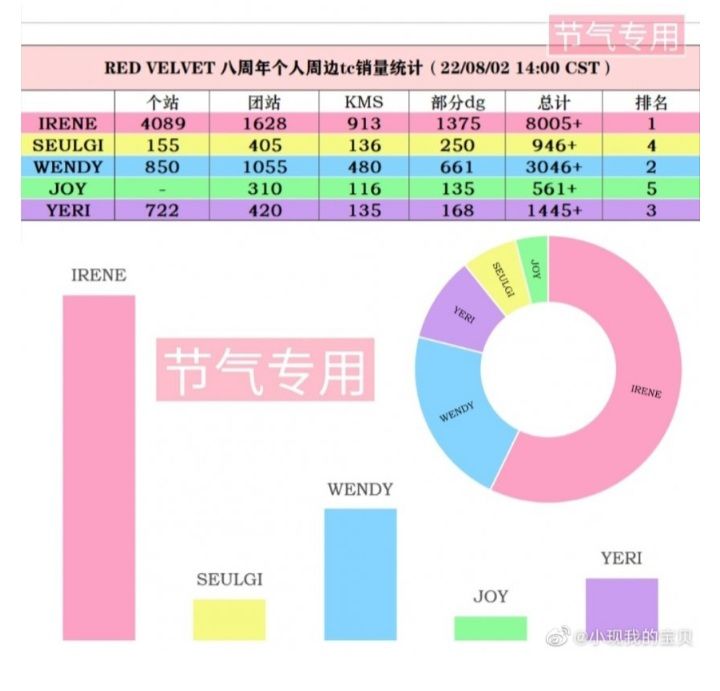 Red Velvet's Irene's popularity is the highest in China/ Photo: Allkpop
SM Entertainment still maintains the idol, because Irene's popularity is very large in China compared to other Red Velvet personnel.
In fact, the controversy actually made Irene's fans in China stronger and continued to support her even though she was in trouble.
In addition, Irene's fan pool in China is the second largest after BLACKPINK. So SM Entertainment relies on the strength of Irene's fandom in China by continuing to maintain it because it still benefits the agency in business.
Speculation of the reason SM Entertainment did not release Irene from Red Velvet, reaped many responses from netizens.
"SM Entertainment won't turn their back on Irene even if she's not the most popular member," said one netizen.
"This is so true, SM rarely kicks out an idol," added another.
"But it's really interesting how only one member has so much popularity," concluded another.
(nap/syf)