Newsdelivers.com, Insertlive –
Drama Korea Eve is one of the revenge-themed dramas that aired from June to July 2022.
This drama tells the story of Lee La El (Seo Ye Ji) a woman who lost her parents 13 years ago.
Lee La El launched a revenge mission to Kang Yoon Kyum (Park Byung Eun), Han So Ra (Yoo Sun), Han Pan Ro (Jeon Kuk Hwan), and Kim Jung Chul (Jung Hae Kyun) who masterminded the death of her parents.
In revenge, Lee La El is assisted by Seo Eun Pyung (Lee Sang Yeob), the youngest member of the National Assembly who secretly has a crush on him.
The revenge that had been buried for 13 years did not go smoothly when Lee La El actually fell in love with Kang Yoon Kyum.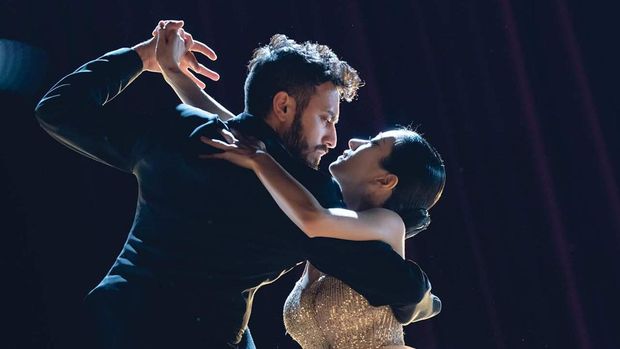 Drama Korea Eve/ Photo: Dok. tvN
Interesting But Predictable Stories
Eve maybe it was deliberately created to provoke the emotions of the audience throughout the 16 episodes they have because this drama has succeeded in making agitation with the story of revenge and infidelity.
However, those emotions are not well maintained considering the plot of the story Eve predictable.
This drama also does not provide significant surprises when little by little the secrets of the characters are revealed.
The series of attacks that Lee La El launched for revenge didn't feel special either.
In addition to the predictable plot, other disturbing things from Eve is the background of Lee La El's character which is told in bits and pieces. As a result, the audience does not feel too attached to this character.
On the other hand, the antagonist Han So Ra's character actually gets a good storytelling. The reason this character grows up to be a fierce woman who justifies any means to get what she has is clearly illustrated.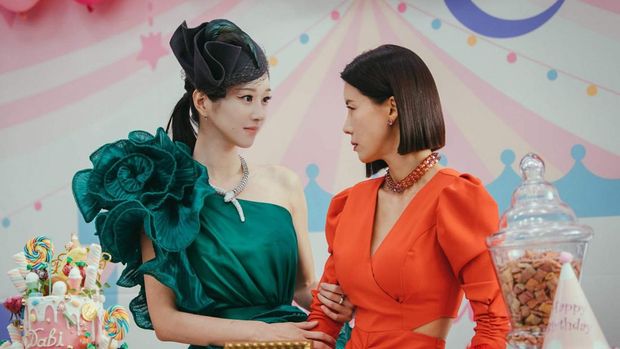 Seo Ye Ji's Luxury Style in Korean drama Eve/ Photo: doc. tvN
Senseless Characters
The characters in Eve it doesn't feel realistic. Some characters are described as too evil, while other characters are described as too good.
Perhaps this was intended to make the distinction between the criminal and the victim clear. However, some of the actions taken by the characters that are often beyond reason may be a bit disturbing for some viewers.
For Seo Ye Ji, playing Lee Ra El might not be her best performance. The dilemma that his character feels in this drama is too forced and actually makes him look weak.
Apart from Seo Ye Ji, Lee Sang Yeob's presence in this drama also feels in vain. The character he plays doesn't really affect the whole story and seems to be just a sweetener.
Meanwhile, Yoo Sun's rival Seo Ye Ji in this drama actually looks stunning. The 1976-born actress appeared brutal as Han So Ra, who suffers from past trauma and is obsessed with having a happy family to the point where she justifies any means to get what she wants.
Han So Ra's screams, anger, and tears were so emotional and managed to make the audience resent and feel sorry for this character.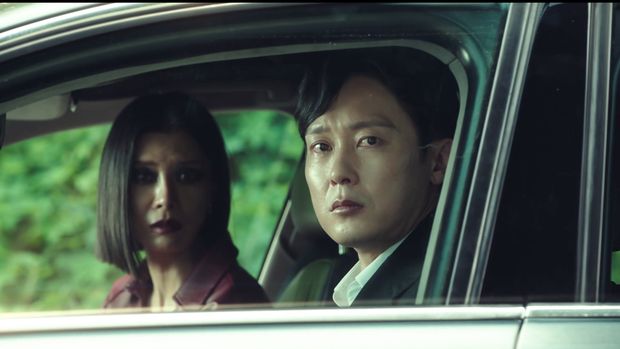 Eve episode 16/ Photo: dok. It saw
Despite some shortcomings, Eve does not immediately become a bad drama.
This drama is still interesting to enjoy with the visuals and costumes of the players who are attractive to the elite class.
In addition, the appearance of several players who are in totality can also be considered to be watched Eve until the last episode.
(dia/fik)