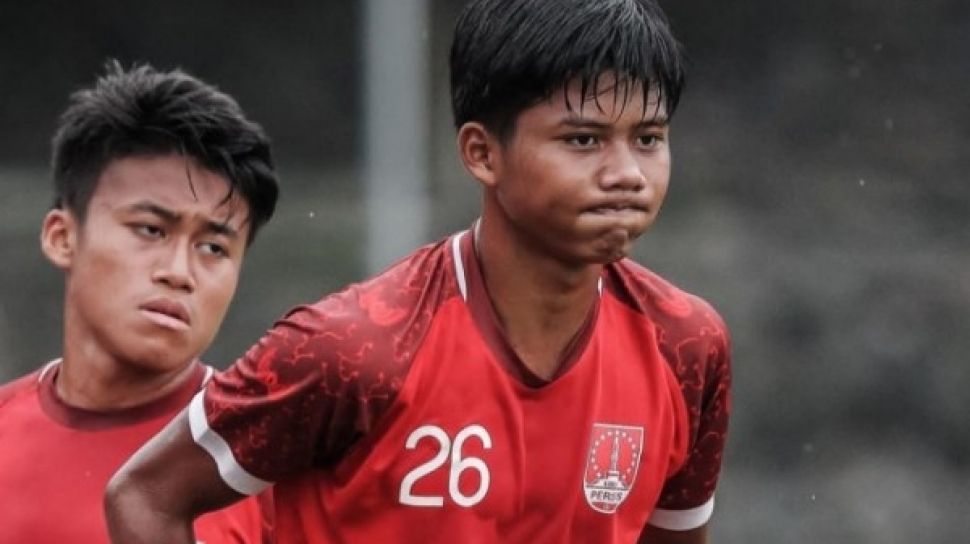 Suara.com – A classy performance in the 2022 AFF U-16 Cup has made several Indonesian U-16 national team players worthy of playing for the Red and White in the 2023 U-20 World Cup later.
The coach of the U-19 / U-20 Indonesian National Team, Shin Tae-yong, of course, already has his own assessment regarding who the U-16 national team players are to 'level up'.
So who are the players who deserve to be promoted to the caste even though they are still young? Here's the review.
1. Arkhan Kaka
Read Also:
Muhammad Kafiatur Rizky Wants to Score Goals to Help Indonesia U-16 National Team Destroy Vietnam
The blood of football is already flowing in his body from his father, Purwanto, who is a former Persija Jakarta player.
Arkhan Kaka performed brilliantly when the Indonesian U-16 national team beat the Philippines with a score of 2-0 through two goals he scored.
In the 3rd minute, Arkhan had made the Maguwoharjo Stadium rumble because of his action which made the Filipino defender commit suicide.
Starting from receiving Akhan's cross, Jared Pena actually made the ball bounce and into his own net.
The second goal was created in the 37th minute, Arkhan's measured kick made the Philippines goalkeeper fail to secure the ball and make the score change 2-0.
Read Also:
Indonesia U-16 National Team vs Vietnam, Bima Sakti: We Will Make Some Changes
2. Nabil Ashura
For now, Nabil Asyura has listed his name as the second top scorer while the 2022 AFF U-16 Cup with 3 goals.
Trigolnya created when Indonesia bulldozed Singapore with a score of 9-0, Nabil is a striker with a height of 176 cm.
Two of the three goals he scored against Singapore were also headers using his towering posture.
Shin Tae-yong seems to need a striker with a passion for scoring goals, and Nabil could be the answer to his surprise.
3. Muhammad Iqbal
Playing as a defender and having a body posture of 179 cm, Muhammad Iqbal Gwijangge has the advantage in processing the ball.
The player from West Java is always calm when he has the ball and knows where to move the ball, both defending and attacking.
The impressive appearance of the Indonesian U-16 national team back line in the 2022 AFF U-16 Cup was also inseparable from his composure in playing.
It is not impossible that Iqbal will be called by Shin Tae-yong, as one of the options for defenders at the 2023 U-20 World Cup.
4. Habil Abdillah
His game against the Philippines was among the most prominent, playing as a central midfielder distributing the ball from defense and attack.
Habil is also the giver of assists from goals scored by Kaka, this player has a fairly good quality of bait.
Throughout the tournament, Abil also seemed to have a real vision in playing both when attacked and when attacking.
[Eko I]