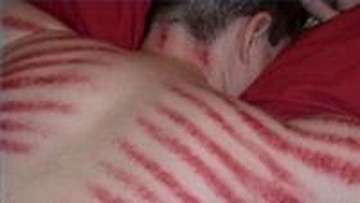 Newsdelivers.com, Insertlive –
For some Indonesian people, scraping is one of the traditional alternative therapies that uses a special tool or coin and then rubbed on the surface of the skin.
Scrapings are believed to relieve complaints of aches, weakness, and body aches.
Initially, this traditional scraping therapy was first introduced by the Chinese who called it gua sha.
The difference is, gua sha is done using ceramic spoons, coins, pieces of buffalo horn, or jade.
Coins that are rubbed on the body to form reddish lines or spots on the skin are called sha in Chinese medicine terms.
The friction of the red spots on the skin on the medical side actually injures or breaks the blood vessels under the skin called petechiae or ecchymoses.
However, traditionally, the scraping technique is believed to increase the flow of blood or energy, which is called chi.
In addition, scrapings are also believed to relieve the source of pain and soreness.
The real benefits of scrapings from a medical point of view, which have been reviewed on a limited basis, are to relieve headaches, relieve neck pain, reduce breast engorgement, reduce low back pain, and treat perimenopause syndrome (the time before menopause).
In general, scrapings can be considered a safe therapy, especially for minor complaints, such as aches, muscle aches, and headaches.
However, what needs to be considered is the cleanliness of the scraping tool so that infection does not occur on the skin.
(dis/dis)