Newsdelivers.com
–
A face mask is a facial care product whose use should not be missed 1-2 times a week. This product with various compositions of natural ingredients offers various benefits in addition to its main function as removing dead skin cells.
Among the various compositions, masks made of clay or commonly called clay mask is a type of mask that is believed to treat sensitive skin, Beauties. Here are the recommendations, Beauties! Come on!
1. Wardah C-Defense Waterclay Mask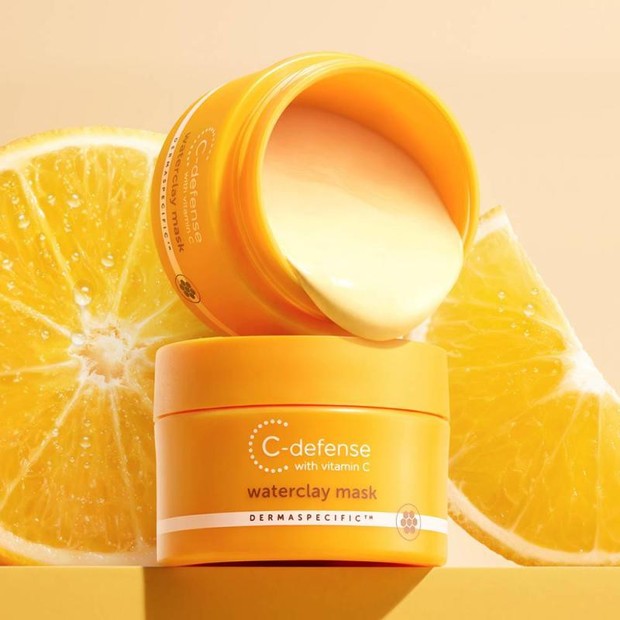 Product portrait of Wardah C-Defense Waterclay Mask/ Photo: wardahbeauty.com
The mud content is processed into a light texture by the product Wardah C-Defense Waterclay Mask very suitable for sensitive skin, Beauties. With this light texture, Beauties' skin will feel calm when the mask content works to absorb excess oil, shrink pores, remove dead cells.
Main content Hi-Grade Vitamin C in the product helps to brighten the skin and protects the skin from free radicals. A series of functions offered by one of Wardah's mask collections is only worth Rp. 34 thousand for a small size of 30 grams, Beauties.
2. Emina Clay Mask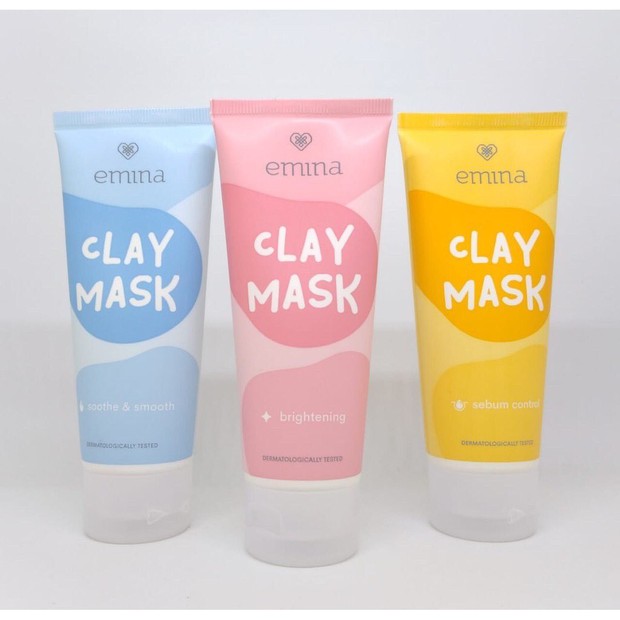 Emina Clay Mask product portrait/ Photo: eminacosmetics.com
Brand This beauty with a target market for teenagers has a collection of Clay Masks, Beauties. Emina offers three variants of Clay Mask with a different focus on performance from each variant.
All variants consisting of Brightening, Sebum Controland Soothe & Smooth It has been tested safe to use for sensitive skin. Function of variant Brightening is to exfoliate dead skin cells with summer plum and niaciamide.
While variant Sebum Control serves to control sebum on the face and tighten the skin, and the last variant is useful for hydrating and caring for smoother skin. Prices of all variants of Emina Clay Mask The beauties are quite affordable, only for Rp. 36 thousand.
3. White Story Jeju Volcanic Acne Clay Mask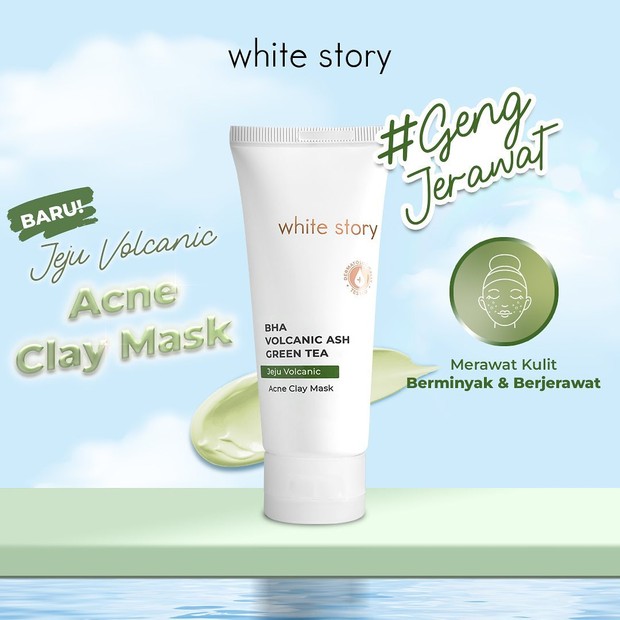 Product portrait of White Story Jeju Volcanic Acne Clay Mask/ Photo: instagran.com/whitestory.id
Acne that attacks sensitive skin is a big problem for Beauties. In dealing with this problem, White Story launch a Clay Mask to provide treatment against acne on sensitive skin safely without irritation.
The main composition of the product is BHA, Volcanic Ash, and Green Tea able to calm redness acne on the skin while the mud mask removes residual dirt and dead skin cells on the face.
Besides that, White Story Jeju Volcanic Acne Clay Mask It also serves to absorb excess oil and relieve irritation reactions. This product containing 60 grams of mask cream has a general price of Rp. 46 thousand.
4. Azarine Purifying Deep Cleansing Clay Mask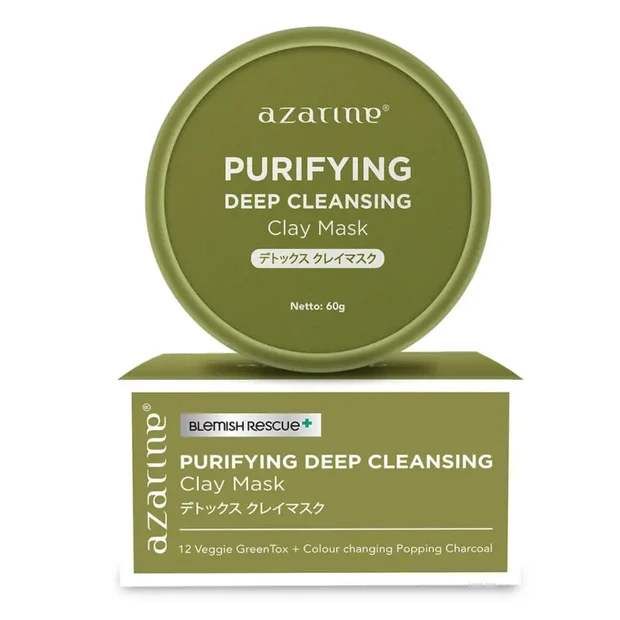 Product portrait of AZARINE Purifying Deep Cleansing Clay Mask/ Photo: azarinecosmetic.com
Purifying Deep Cleansing Clay Mask is the only collection of masks made from mud from brand AZARINE cosmetics. This facial cleansing product contains 12 types of vegetables such as broccoli, brussel, rapseedSun Flower, spark, purslanecucumber, matchaaloe vera, betel, and olive which serves to hydrate the face while controlling the production of oil glands on the face.
Not only that, the ingredients in the form of nutrient-rich plants also help clean the pores to remove the remaining dirt on the face with the end result of sensitive skin feeling softer and fresher. To get all the functions of this AZARINE product, Beauties needs to spend Rp. 65 thousand.
5. Everwhite Mugwort Pore Clay Mask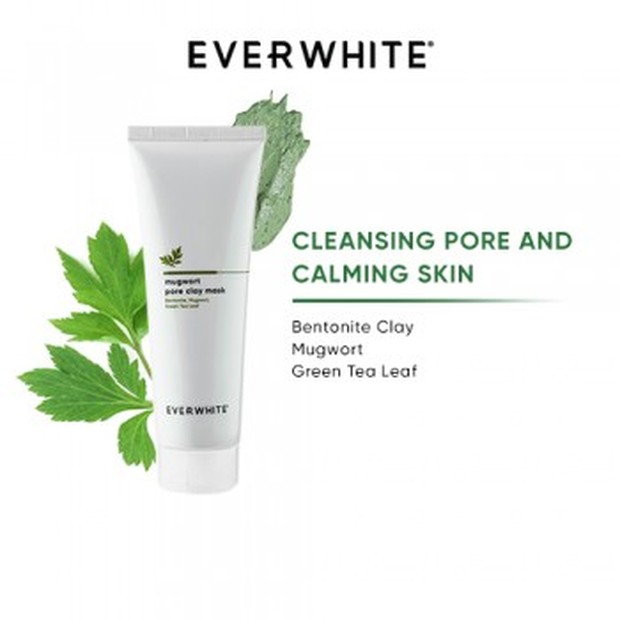 Product portrait of Everwhite Mugwort Pore Clay Mask/ Photo: everwhite.co
Product recommendation Clay Mask the last one is from Everwhite that is Mugwort Pore Clay Mask. The main ingredients of the product are: bentonite, mugwortand leaves sun tea processed simultaneously to remove all the dirt that settles in the pores of the face.
This product is highly recommended for owners of sensitive skin because it can help soothe irritated and acne-prone skin, reduce the amount of oil on the face, moisturize the skin, and brighten the skin with a soft mask texture.
Manufactured using high quality materials make up the price of Everwhite Mugwort Pore Clay Mask quite expensive for Rp. 98 thousand.
Complete, Beauties recommend 5 products Clay Mask for sensitive skin that suits budget Beauties. Interested to try one of the products Clay Mask above, Beauties?
—
Want to be one of the readers who can follow a variety of event fun in Beautynesia? Let's join the Beautynesia reader community B-Nation. The method REGISTER HERE!
(yes yes)