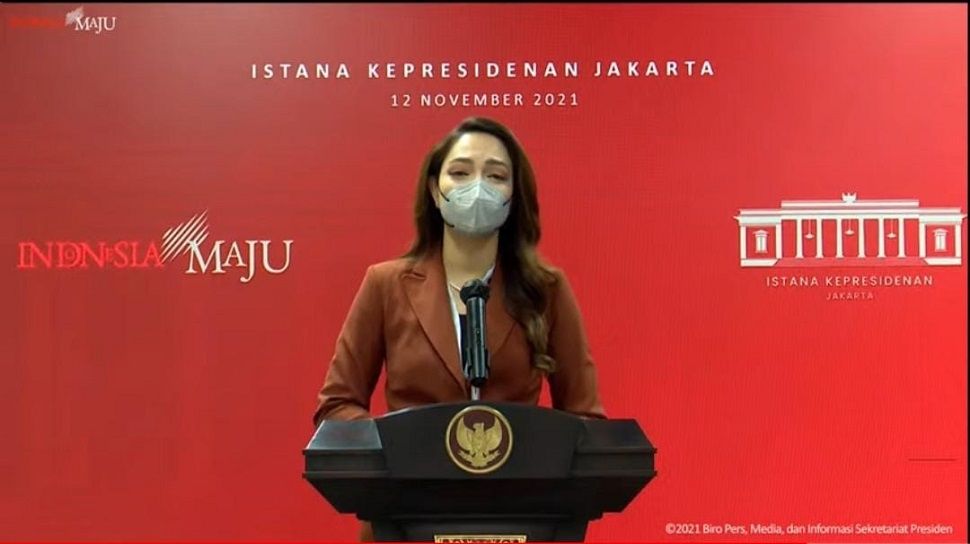 Suara.com – Government spokesman for Covid-19, Reisa Broto Asmoro stated that children need to be taught the discipline of health protocols during face-to-face learning or PTM.
"If we send a child to school, make sure he can wear a good and proper mask, know when to wash his hands, when to take off his mask to eat, teach him to assess risks," said Reisa in a chat that was followed online in Jakarta, Monday (1/8/2022).
He emphasized that children's education about implementing new habits must be carried out continuously. "So, parents, educators, everyone in the school environment must know how to adapt to this new habit," he said.
He added that the supervision of children with disciplined health protocols was important in the midst of the Covid-19 pandemic, which is still ongoing.
Read Also:
There is an increase in Covid-19 cases, Bantul Disdikpora continues to hold 100 percent PTM
"Of course, if you go to school with a spare mask, you have to change the mask at least every four hours, bring hand sanitizer, teach social distancing," he said.
On that occasion, Reisa asked schools to ensure that their students were fully vaccinated in order to get protection. "If there are adults over 18 years old and over, they have to have booster vaccinations. So if they have protection, they are expected to be able to fortify children," he said.
On that occasion, Reisa also reminded that the termination of PTM could be done if there was a Covid-19 cluster in the school education unit.
The dismissal, he said, was in accordance with Circular Letter (SE) Number 7 of 2022 concerning the Implementation of the Joint Decree of the Four Ministers regarding Guidelines for the Implementation of Learning in the Covid-19 Pandemic Period.
According to him, the temporary suspension of PTM is also carried out if the results of surveillance of positive rates in education units are confirmed to be Covid-19 by five percent or more.
Read Also:
100 Percent PTM, Gunungkidul Health Office Random Screening of School Students
"If there is a cluster in the education unit, the surveillance positive rate is more than five percent, it must be stopped for seven days," he said.