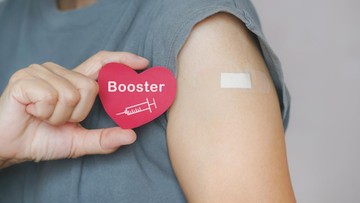 Newsdelivers.com
–
After setting the booster vaccine as a condition for travel and entry to a number of places such as malls, the government is now also preparing to administer a second booster vaccine or a fourth dose. Those who are entitled to receive it now are health workers.
The Ministry of Health has released a new policy for the second booster COVID-19 vaccine or the fourth dose of vaccine. Starting Friday (29/7/2022) all health workers can receive the second booster or fourth dose of COVID-19 vaccine.
The consideration of giving a second booster or fourth dose of COVID-19 vaccine is that the number of COVID-19 cases has soared again. Therefore, the Indonesian Ministry of Health assessed that a second booster COVID-19 vaccine was needed by Indonesian health workers. Moreover, recently, there were two doctors who died of COVID-19 in the new wave, according to Deputy Health Minister Dante Saksono.
Second Vaccine Booster Requirements
Health workers who can receive the second COVID-19 booster vaccine have at least been injected with the first COVID-19 booster vaccine six months earlier. The type of COVID-19 vaccine used adjusts to the availability of the existing vaccine stock.
Want to know more about the second booster vaccine? You can read more here ya Beauties.
—
Want to be one of the readers who can take part in various exciting events at Beautynesia? Let's join the Beautynesia reader community B-Nation. The method REGISTER HERE!
(raf/raf)