Suara.com – Health technology is growing day by day. One of them is Magnetic resonance imaging or MRI 3 Tesla, which is equipped with artificial intelligence (artificial intelligence and deep learning) to help patients get quality medical services.
One of these facilities is now at Premier Bintaro Hospital. So what are the advantages and benefits for patients?
In his statement, the Head of the Radiology Unit at Premier Bintaro Hospital, Dr. Riris Himawati, Sp.Rad, said that the MRI 3 Tesla was made to resemble and work like a human neural network. This tool has been taught to analyze and process 200,000 case studies, which is known as deep learning, and finally become smart and have artificial intelligence called artificial intelligence like human intelligence.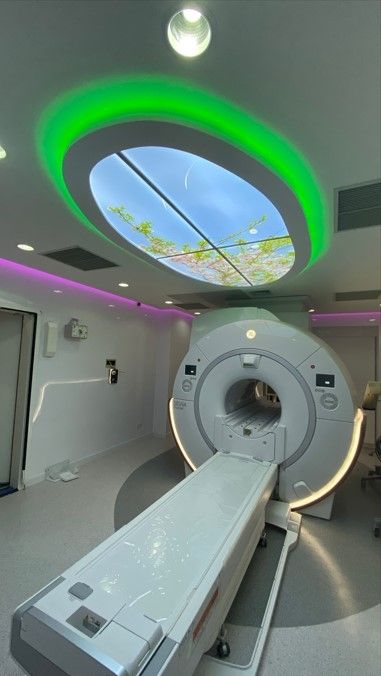 "This technology can be applied to all organs that want to be examined, both the spine, organs in the abdominal cavity, muscles and joints, heart, brain, and can even be applied to the condition of pregnant women who require an MRI examination to check the condition of the fetus they are carrying," said Riris in his statement, Thursday, (28/7/2022).
Read Also:
Indonesia Needs Hundreds of Thousands of Digital Talents
Some of the advantages of this MRI 3 Tesla are, the diameter of the gantry is 70 cm. As is known, previously it was only 60 cm, so the patient would be much more comfortable and not afraid to enter the examination hall/
Then, the examination speed is 40-60% faster than conventional MRI examinations with very high detail and image quality. In addition, it is also equipped with complete software so that it can serve various kinds of MRI that previously could not be done.
Furthermore, Riris said that there are many other advantages related to the latest technology Deep Learning, Artificial Intelligence and AIR coil which prioritizes higher and quality service to patients.
With its very helpful AIR coil technology, then the in-bore cinema, many patients are helped, such as the spine case in kyphosis patients, where the AIR coil technology provides a comfortable patient position during the examination. Patients can sleep as comfortably as possible due to the high flexibility of the AIR coil.
Then by screening films or shows according to the patient's wishes, reducing anxiety or fear, especially when he just entered the MRI room, the patient already feels comfortable with the very good design of the room, especially with the colored lights (mood light) which makes the patient feel that he is not in the room. in the examination room.
Read Also:
Using artificial intelligence technology, scientists increase the percentage of IVF success
"By conducting an MRI examination at Premier Bintaro Hospital, we will always pay attention to your safety and comfort, because it is a shared priority at Premier Bintaro Hospital," said Riris.