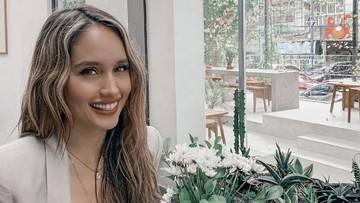 Newsdelivers.com, Insertlive –
The case of bullying elementary school children in Tasikmalaya is still being debated. The reason is, the case was asked by the Deputy Governor of West Java, Uu Ruzhanul Ulum, not to be forwarded to the court.
Whereas the elementary school child who was the victim of the bullying experienced depression, trauma, and eventually died.
It is known that an elementary school child who was bullied was forced by his friends to have sex with a cat. Videos of bullying have also spread on social media.
This case apparently attracted the attention of one of the Indonesian celebrities, Cinta Laura. He re-uploaded a TikTok video discussing the bullying case.
Halimah's TikTok video voiced her disapproval of the government for dismissing the case and hoped that the investigation would continue.
In her upload on Instagram, the 28-year-old woman expressed her disappointment because no one could provide protection for victims of bullying.
"The Child Protection Law exists, as well as the TPKS Law. But how can the law really be implemented and serve as a refuge for victims of harassment, bullying and violence if the people in power lack empathy and understanding about these issues?," said Cinta Laura, Monday (25/7).
Therefore, Cinta Laura agrees with Halimah's video and hopes that many people will speak out about cases of bullying that are often not handled properly.
"For those of you who dare to create content like this, keep speaking up! Thank you for your courage! Don't let actions like this continue to be normalized! Perpetrators must receive sanctions/punishments for their actions. Stop letting deviants and criminals get away! It's time for CHANGE," he concluded.
The figure of Cinta Laura herself often participates in speaking out about cases of bullying or sexual harassment.
He is also one of the people who support these cases to be handled properly.
(nap/and)