Suara.com – The Spaces feature, introduced by Twitter, allows users to chat or discuss with other users about a topic.
In this case, Spaces has been used by the gaming community as a means of verbal communication.
Unlike tweets, Spaces allows users to host the discussion and invite other users as resource persons to talk about the game.
The Spaces session can be heard by other users.
Read Also:
Take a peek at the most talked about esports teams and leagues on Twitter in 2022
According to Twitter data for 2022, there are three of the most listened to gaming-related Spaces sessions on Twitter.
The Spaces session was hosted by Host @charlieintel on January 18, 2022 in a session titled "Microsoft buys Activision Blizzard, let's talk."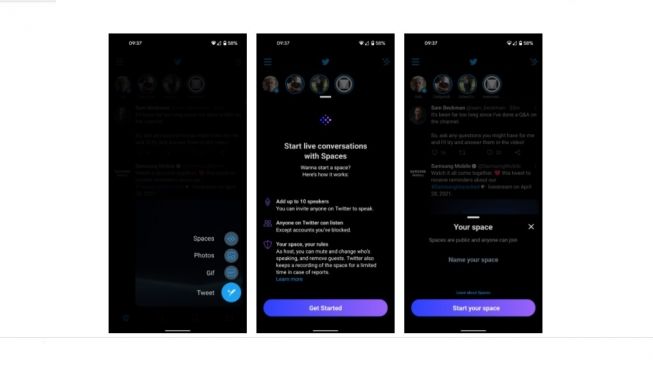 Another session is "alking about Summer Game Fest plans and ideas from fans" on May 22, 2022 hosted by Host @geoffkeighley.
Lastly, Spaces is titled "100Thieves post LCS talk" by @100t_esports on March 27, 2022.
In addition, Spaces sessions and discussions about games are not far from a thriving community.
Read Also:
5.4 Million Twitter Accounts Leaked, Contact Details Spread
Twitter provides a feature where users can join any gaming community they want.