Newsdelivers.com, Insertlive –
Singer Rizky Febian was one of the guest stars at the Insert 19th Anniversary event which was held at Trans Studio Cibubur which was held on Wednesday (20/7).
The presence of the man who is familiarly called Iky also seemed to be a special moment for him.
singer Precious Wait he met his next sister, Adzam Ardiansyah Sutisna.
The touching moment was captured by the camera and shared by Nathalie Holscher, Adzam's mother, on her YouTube channel.
Iky's face looked so happy when he saw Adzam coming to him. Mahalini's lover immediately carried Adzam and expressed his longing for his sister.
At that moment, Iky's eyes were filled with tears as if they couldn't hide the sadness in the middle of Nathalie's separation from Sule, her father.
Iky could only hug the seven month old baby tightly. Mahalini, who came to accompany Iky on a gig, also hugged his lover and Adzam seemed to want to calm Iky's sad heart.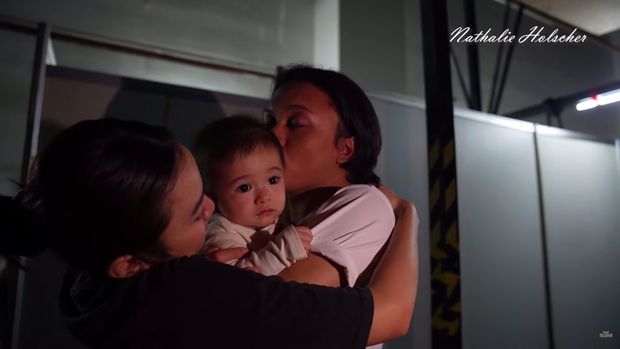 Rizky Febian cries when he meets Adzam on the Insert Anniversary/ Photo: YouTube
Nathalie Holscher also had time to ask Adzam's nanny to invite Adzam to meet Rizky Febian.
"I told the nurse, 'There is Iky, I think, please give Adzam to meet Iky'," said Nathalie.
In addition, Nathalie was also asked about her longing for the Sule family, which is now on the verge of separation.
"I really miss (with the Sule family)," he explained.
(agn/and)