Suara.com – Bali United's veteran defender, Leonard Tupamahu, is currently undergoing an AFC B license coaching course in Sleman. The 39-year-old player apparently wants to coach the Indonesian national team in the future.
Leonard Tupamahu is a mainstay defender of Bali United. At a young age, he is still Teco's mainstay at the back of the Tridatu Army squad.
However, now Leonard Tupamahu will be absent for a while with Bali United. Because he is undergoing an AFC B license coaching course.
Leonard Tupamahu does not deny that he wants to become a coach after retiring. He even wanted to coach the Indonesian national team.
Also Read:
The U-19 Indonesian National Team Called Need a Motivator, Shin Tae-yong's Response Was Unexpected
"Yes, my dream and target after hanging up my boots is to become a good coach for young football talents in Indonesia. If possible and have a dream of coaching the Indonesian national team," Leonard Tupamahu said, quoted from the LIB's official website on Thursday (21/7/2022). ).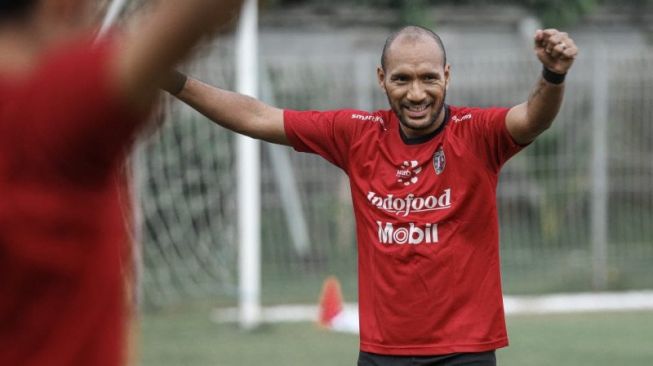 Regarding the coaching course to get the AFC B license, the man who is familiarly called Leo admitted that he had a different experience compared to his career as a professional footballer.
"Our experience as coaches is that we are taught to be more detailed in training defense and attack, continue to learn in analyzing a match," he added.
Well, it means that with this busy schedule, Leo will certainly be absent from the opening match of Liga 1 when Bali United face Persija Jakarta on Saturday (23/7/2022).
Also Read:
Shin Tae-yong says Kai Boham, Jim Croque and Max Christoffel are not worthy of strengthening the Indonesian U-19 National Team