When wearing an elegant dress or outfit to attend a party or important event at night, we will definitely combine it with a small bag or clutch. The function of this small bag is to store valuables such as cell phones and wallets. There are even those whose size is only able to store a cell phone or cash.
One of the reasons why we choose small storage bins is because we want to show our best appearance at the event. We want to look stunning without any barriers like sling bag which is great for carrying our valuables.
For those of you who are planning to buy a party bag or clutch for yourself or a special gift for a friend, you really have to look at the choices clutch tiny and beautiful below. There are 5 options you know! Which one will you choose?
Calvin Klein Nappa Leather Clutch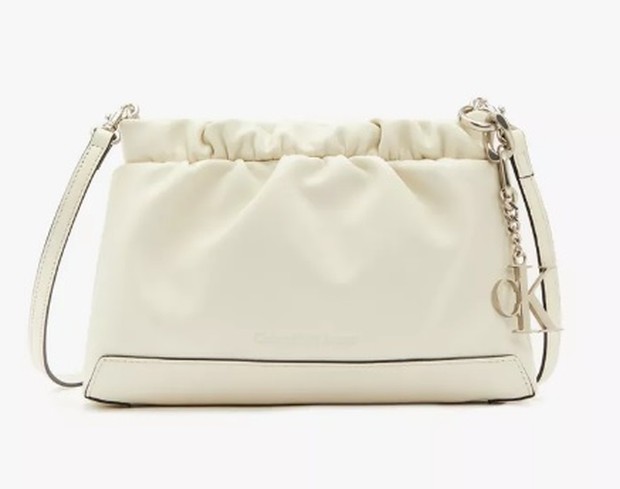 Calvin Klein Nappa Leather Clutch/Photo : mapclub.com
The first is the Nappa Leather Clutch from the big brand Calvin Klein. As the name implies, this small bag is made of Nappa material, which is a soft and smooth leather material. White is the color of choice because it is neutral and fits well together outfit whatever you like.
This bag has an opening valve at the top to put things in. You can adjust the strap of the bag according to your needs, or it can be removed to make it a handy clutch. On the Mapclub website, this beautiful bag is sold for IDR 3,490,000.
Charles & Keith Quilted Chain Clutch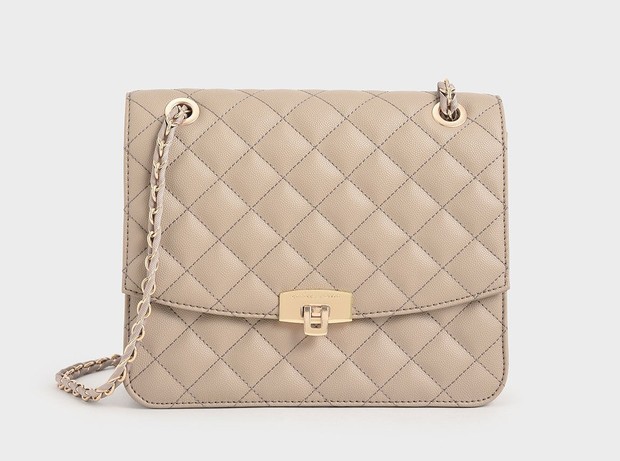 Charles & Keith Quilted Chain Strap/Foto : charlesketih.co.id
The Quilted Chain Clutch from Charles & Keith features a classic, small flap bag. On the inside of the flap, there is a small multi-purpose pocket that is closed by a zipper. The lock method is push-lock which is strong enough to secure valuables. This bag has a strap model interspersed with a beautiful gold chain. Unfortunately, the strap is not adjustable in size, nor is it removable.
This bag is capable of storing 2 cell phones and a small wallet. On the official Charles & Keith website, this bag is sold for Rp. 899,000 and only 1 color is left.
VAIA Nashmia Drawstring Mini Bag
VAIA Nashmia Drawstring Mini Bag/Photo : vaia.co.id
After discussing clutches from foreign brands, it's time to bring up local brands that are no less cool! VAIA is a fashion brand from Indonesia that produces footwear for women with elegant and luxurious designs. Not only footwear, they also produce many other fashion accessories such as bags and wallets. One of their attractively designed clutches is the Nashmia Drawstring Mini Bag.
Clutch this has 2 functions: as shoulder bag and sling bag. The material is made of quality faux leather which is lined with lace fabric and sequins decoration all over the surface of the bag. On the official VAIA website, this bag is sold for IDR 635,000.
Elizabeth Caralisa Clutch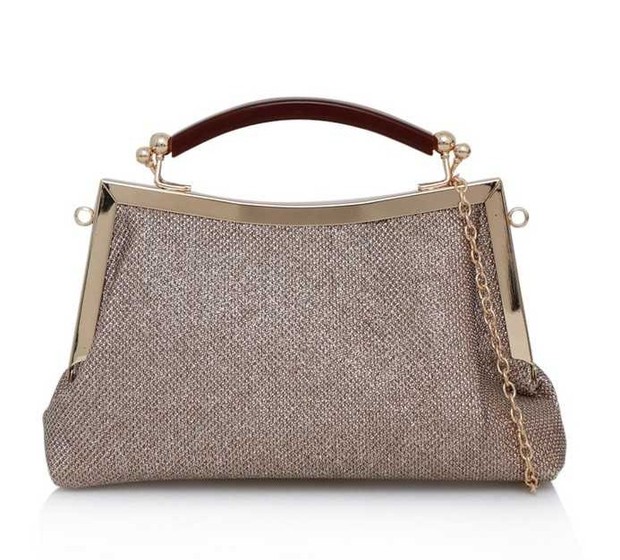 Elizabeth Caralisa Clutch/Foto : elizabeth.co.id
Looking for bag and wallet accessories, the well-known local brand Elizabeth is always a favorite because they provide a wide selection of quality products at affordable prices.
One of them is Caralisa Clutch. This bag has an opening in the form of a cross-locked valve on both sides strap. Apart from being clutch or a hand bag, this bag can be sling bag because it has strap made of gold chains. You can get this bag through Elizabeth's official website for only IDR 270,000! Quite affordable, right?
Les Catino Tokyo Shibuya Wallet Stripe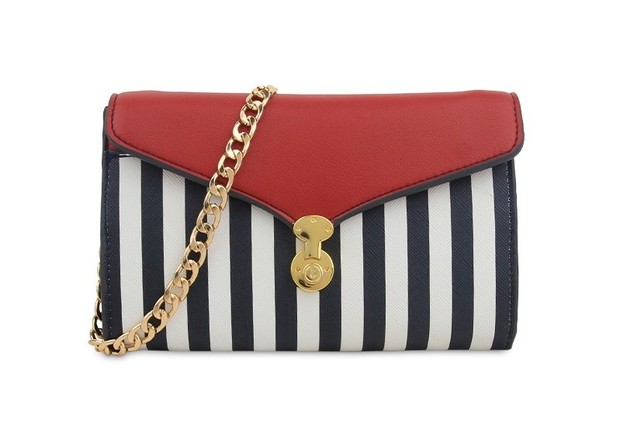 Les Catino Tokyo Shibuya Wallet Stripe/Photo : lescatinoindonesia.com
Want a small bag that doubles as a wallet to store important cards? You can make a choice on the following Les Catino products. This one local brand has variants clutch Tokyo Shibuya Wallet Stripe, with 3 functional storage pockets. You can carry your phone in your front pocket, and carry cash and important cards in your back pocket. Another versatile pocket that closes with zipper. The flap is red with a pressed lock mechanism.
The body of the bag has a unique line design, so you can combine this bag with both casual and formal styles. On the official Les Catino website, this bag sells for IDR 210,000.
—
Want to be one of the readers who can take part in various exciting events at Beautynesia? Let's join the Beautynesia reader community B-Nation. The method REGISTER HERE!
(raf/raf)