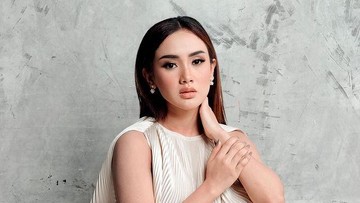 Newsdelivers.com, Insertlive –
Cita Citata took a break for more than two weeks from social media. He is now active again and feels like his life is turning back to normal.
Dangdut singer identical to the song Shake Dumang this explains the reason for taking a break from social media not because of gossip and slander.
"Hi I'm back after going through social media detox I'm living a normal life again. The reason for sure that I took a break when the work contract was over was not because of slanderous gossip…" wrote Cita Citata quoted from her Instagram account, Thursday (21/7).
Previously, Cita Citata was accused of being the actor in the household of Didi Mahardika and Rosmanizar. He is said to be the cause of Didi and Rosmanizar's divorce.
Regarding the accusation, Cita Citata gave a rebuttal. He explained that he was not an actor.
"Even to death I will not admit what I did not do because women must have principles and self-respect is useless and want to defend themselves, the truth is not necessarily acceptable (the name is also a stage)," he continued.
Social media detox what Cita Citata lived also had benefits for him. He felt he had to focus on the real world, not the virtual world.
"Seeing from the point of view of my eyes, sometimes I forget that humans actually live in the real world, not virtual. Realized after 8 years of living in a virtual world that you have to look perfect instead of being yourself, right?"said Cita Citata.
"What content! what what algorithm ! what do you think about views and likes and followers. In the past, people could live peacefully without social media, why can't we?" he closed.
(yoa/and)