Recently, the term 'cake girl' is trending. This term seems to be starting to spread in platform TikTok and is widely discussed on various other social media. For Beauties who haven't familiar'cake girl' describes the style of dress or fashion girl who likes to mix outfit colorful like cake.
Beauties want to try being a 'cake girl'? Come on, take a look at the recommendations outfit 'cake girl' style from brand fashion local below!
1. Cotton Ink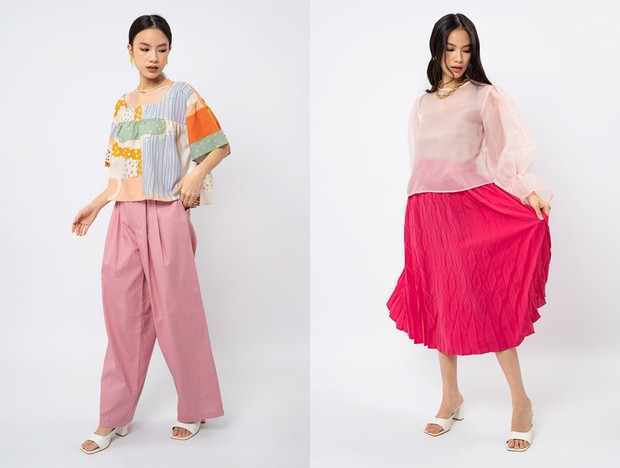 Cotton Ink / Photo: cottonink.co.id
Brand fashion This one seems to be a favorite of many girls. Cotton Ink has a lot fashion item from dress, top, bottoms and outerwear which is interesting. Collection outfit The colorful colors of Cotton Ink are also a pity to miss.
Recommendation outfit The first from Cotton Ink is a combination of Cream Abstract Laine in the form of ruffles boxy top with Pink Zenaida in the form of overlength pants. The colorful top is combined with pastel pink pants, making the appearance bright and fresh.
Recommendation outfit the second one is still pink, but there is pop-up color give Fuschia My, pleated skirts which is pink fanta with Pink Imka, organza blouse. Outfit this time you can use it for hangout or invitation.
2. Know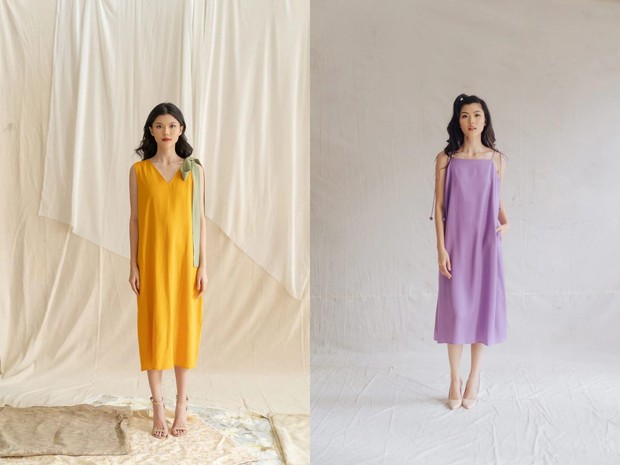 Novere/foto:
Brand fashion Locally, Novere is known for its colorful collections. For those who like summer dress, can see the beautiful Novere products. As is the case, Ermesh, dress bright yellow sleeveless that makes you look fresh.
For other options, there is Luisa, dress purple lilac with a strap on his shoulder. Both Ermesh and Luisa, these two products use ingredients tencel which is known to be soft and is considered environmentally friendly. Second dress it fits as summer dress beautiful one, can be used to play on the beach, maybe?
3. Mirror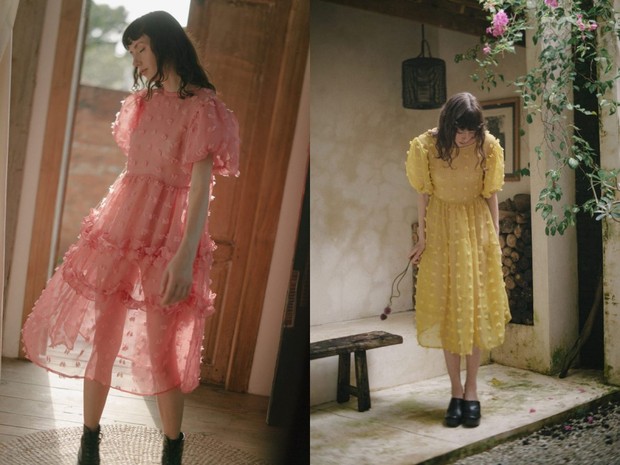 Miroir / photo: miroirstore.com
Who here likes to fashion modern but has a touch vintage? Brand local, Miroir releases product dress different from brand fashion other. Miroir blends style modern and vintage to produce dress Unique, suitable for everyday use.
Two dress best seller the targets of many women are Cavana and Martha. Cavana Dress has a pastel pink color, while Martha has a soft yellow color. Both are made of organza with balloon sleeves and ribbon accents on the back.
4. Gaudi Clothing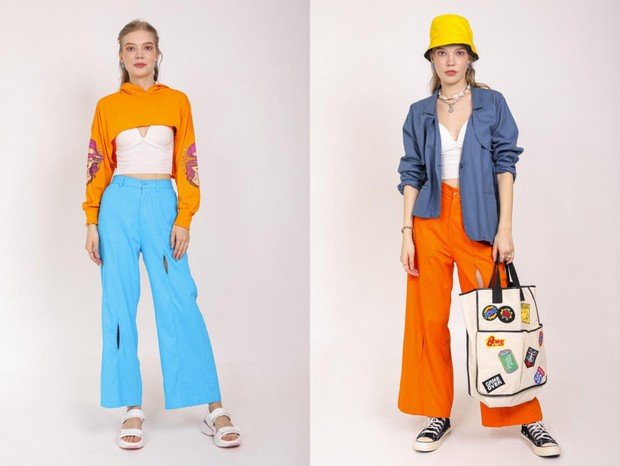 Gaudi Clothing / foto: gaudi-clothing.com
This July, Gaudi released his collaboration with the celebrity Awkarin or Karin Novilda. True to Karin's personality, Gaudi's collection depicts style fashion pop and bold. The colors used are also bright colors that make the display look cooler.
The first product that caught the eye was the Zero Top. This product has crop cutting like hoodie with long, patterned sleeves. Then there is the Evette Outer which is unique because cuttingIt's asymmetrical, with long sleeves, collar and button front.
The two products are more suitable when combined with Enid Pants. Pants with fit waist it has a cute detail, namely that there is cut shaped on the front of the pants. Well tops and bottoms, both are available in orange, tosca and denim for the Evette Outer.
5. Morning Sol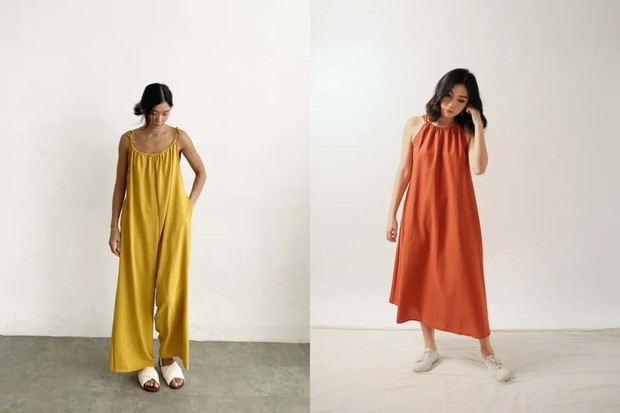 Morning Sun / photo: morningsol.com
For fans dress and jumpsuit, brand fashion Morning Sol could be an option. Even if you have a collection tops and bottoms, but collection dress and jumpsuit be one of the two best seller their products.
The recommended product from Morning Sol is Jill Jumpsuit with color mustard. This mustard yellow color is bright and suitable for Beauties who like to style 'cake girl'. Don't like jumpsuit? Don't worry, there's a colorful Tami Dress brick which could be your choice, Beauties.
6. Abbey Tale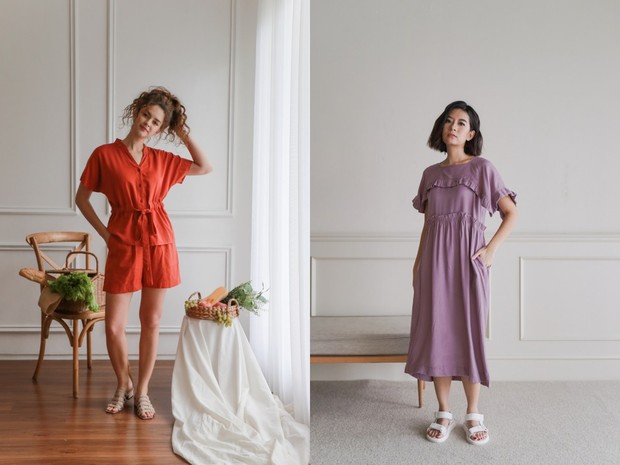 Abbey Tale / photo: abbeytale.com
Recommendation outfit The next cake girl style came from Abbey Tale. Although some of the Abbey Tale collections are nuanced earth tone, Abbey Tale has a product fashion with pastel colors that are cute and suitable for Beauties who want to play with color but not too flashy.
The first is Rhea Top and Davin Pants released in color pumpkin orange. For Beauties who are anti-complicated, wearing a set like this is very helpful, you know! Second recommendation, if Beauties are looking for dress beautiful with that model simple, Prairie Dress in Lavender Plum color can be an option.
Well, that's 6 choices outfit from brand fashion local! All good, beauties! Interested in being a 'cake girl'?
—————————
Want to be one of the readers who can take part in various exciting events at Beautynesia? Come on, join the reader community Beautynesia B-Nation! The method REGISTER HERE!
(fip/fip)