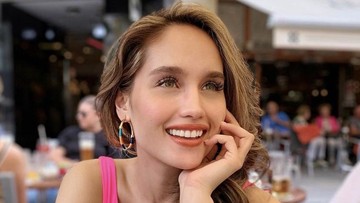 Newsdelivers.com, Insertlive –
The phenomenon of 'Citayam Fashion Week' attracted Cinta Laura's attention. He highlighted how Roy, a teenager who was there, received a scholarship offer from the Minister of Tourism and Creative Economy, Sandiaga Uno.
Cinta admitted that she was quite disappointed when she found out that Roy had rejected Sandiaga Uno's offer. According to him, education is important even though Roy chooses to keep content at SCBD (Sudirman Citayam Bojonggede Depok).
"Education doesn't always guarantee success, right, so we shouldn't look down on someone because there's no chance to finish school," said Cinta Laura while talking to El Rumi, quoted from Maia ALELDUL TV's YouTube channel.
"But if they were given a scholarship, they should have taken it, because I feel that education is a very special thing and throughout our lives we should never stop learning," he continued.
Seeing this phenomenon, Cinta believes that the minds of young people today think that being a YouTuber will make their lives rich.
"It shows that our society has been brainwashed, thinking that being a YouTuber must be rich, and that's wrong," said Cinta.
El Rumi then agreed with Cinta Laura's opinion. However, he still tries to understand the reason behind the refusal of the scholarship.
"Maybe we also have to look at the side of life that refuses, maybe he has other needs. Who knows he wants to focus on content because he needs to give money to his family and other reasons," answered El Rumi to Cinta Laura.
(yoa/and)