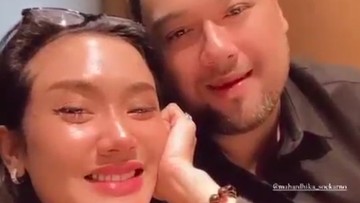 Newsdelivers.com, Insertlive –
Cita Citata is active again on social media after she said goodbye on 4 July. Cita Citata claimed to have finished undergoing a social media detox.
"Hi I'm back after going through social media detox I'm living a normal life again," wrote Cita Citata.
Cita Citata decided not to play on social media because she was no longer bound by a work contract. He emphatically denied that he had run away because of rumors related to his close relationship with Didi Mahardika.
"The reason I definitely take a break is when my work contract ends, not because of slanderous gossip"said Cita Citata.
As is known, Cita Citata was accused of being an actor after often showing off her closeness to Didi Mahardika. Cita Citata got the nickname pelakor because Didi Mahardika was still Rosmanizar's husband.
Even so, Cita Citata seemed to reject the oblique gossip directed at her.
"I won't admit what I didn't do because women must have principles and self-respect, it's useless to want to defend themselves, the truth is not necessarily acceptable," he said.
Cita Citata also explained how important social media detox is. He feels the need for Derox social media because for the last 8 years he has always been active on social media.
"Realizing that after 8 years of living in a virtual world, you have to look perfect and not be yourself, right?"explained Cita Citata.
"What content! what what algorithm ! what do you think about views and likes and followers. People in the past could live peacefully without social media, why can't we?" he concluded.
However, the public is increasingly convinced of the closeness of Cita Citata and Didi Mahardika. The reason is, after returning to playing social media, Cita Citata immediately showed off her intimacy with Didi Mahardika.
(kpr/and)