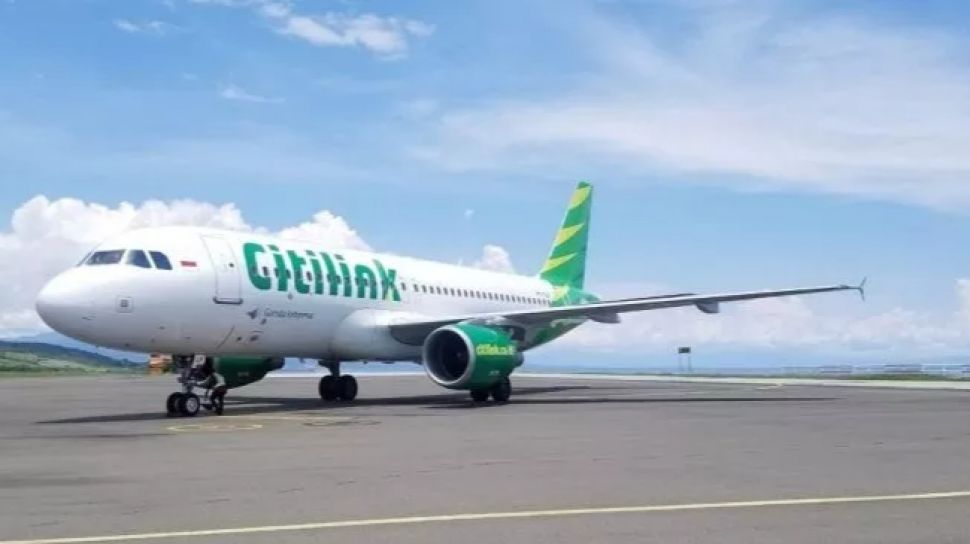 Suara.com – A Citilink pilot died after suddenly feeling sick. The pilot had time to turn back to the airport of origin or take action return-to-base and emergency landing at Juanda Airport, Surabaya on Thursday (21/7/2022).
So, what was the cause of the pilot's death?
Here are the facts of the Citilink pilot who turned the plane around due to sudden illness and is now declared dead.
1. The plane is aiming for Ujung Pandang
Also Read:
Citilink Plane Suddenly Lands Again at Surabaya Airport, Pilot Declared Dead
The Citilink aircraft piloted by the late pilot took off from Surabaya to Ujung Pandang with flight code QG307.
The plane initially took off as scheduled at 06.00 WIB, as stated by the President Director of PT Citilink Indonesia, Dewa Kadek Rai.
2. Rewind after airing for 15 minutes
The plane had been in the air for 15 minutes until the pilot took action to return to the airport of origin (RTB) due to a health emergency.
3. Landing at the airport of origin safely, the pilot is declared dead
Also Read:
Citilink Aircraft Returns to Surabaya Airport, Pilot Declared Dead
After carrying out the RTB action, the pilot managed to land the plane at Juanda International Airport, Surabaya at 07.00.
"The plane has landed again at 07.00 WIB at Juanda International Airport, Surabaya, well and safely," said Dewa in his statement, Thursday (21/7/2022).
Ground officers and several parties stakeholders Juanda International Airport immediately carried out an emergency evacuation of the pilot.
The Citilink pilot was immediately rushed to the hospital for treatment from a doctor. Unfortunately, the hospital finally declared that the pilot had died.
"Based on the results of the doctor's examination from the local hospital, it was conveyed that our pilot was declared dead," continued Dewa.
The flight passengers scheduled to arrive in Ujung Pandang were able to return to the air at 10:46 a.m. after Citilink Indonesia replaced the aircraft and the entire crew.
4. Pilots are declared healthy before serving
Until this news was written, there has been no official statement regarding the disease that the pilot complained about. However, the airline stated that the pilot and flight crew on duty had previously undergone a medical examination.
Through the examination, the pilot was declared healthy and fit for duty.
"It can be conveyed that prior to the flight, Citilink Indonesia has carried out a health check procedure for all crew on duty and was declared fit or airworthy," concluded Dewa.
5. The body of the pilot will be buried in Jakarta
After being declared dead, the pilot's body was immediately flown to Jakarta for the funeral ceremony. The funeral will be carried out in accordance with the applicable handling procedures.
Contributors: Armand Ilham