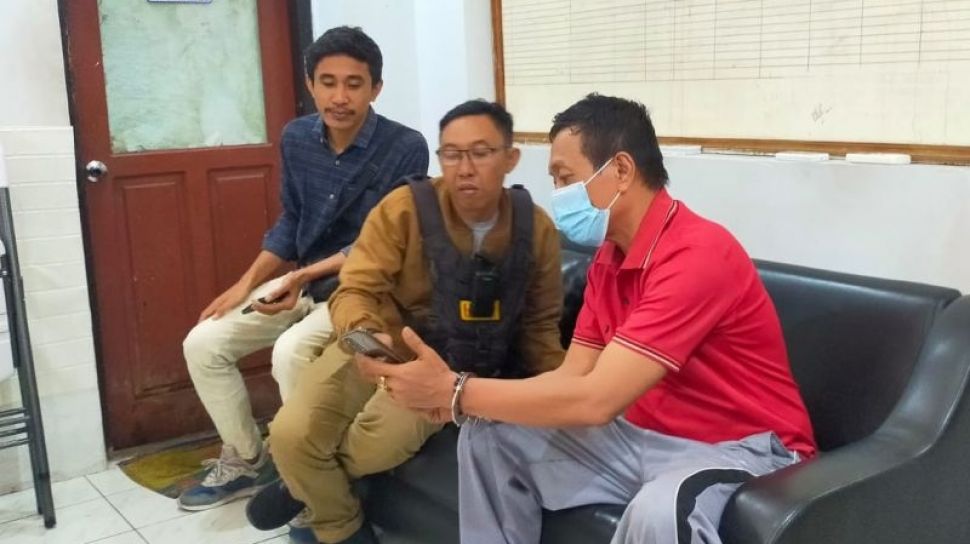 Suara.com – A father with the initials SB (53) cancels marrying his biological child directly. The reason was that he had been arrested by the police on suspicion of circulating methamphetamine in Mataram, West Nusa Tenggara (NTB).
The head of the Mataram Police Narcotics Investigation Unit, Police Commissioner I Made Yogi Purusa Utama, said that although SB had been arrested, he was still given the opportunity by his party to see the child's marriage contract via video call.
"Because we arrested him first, we gave SB the opportunity to witness his son's marriage contract via video call," said Yogi in Mataram, Tuesday (19/7/2022).
The child held a marriage ceremony on Tuesday (19/7/2022) at 09.00 WITA. Meanwhile, the father himself was arrested by the Mataram Police Narcotics Satres Team at a boarding house on Monday (18/7/2022) night.
Also Read:
Viral Moment of Haru Talking Couple Performs Marriage Contract Using Sign Language, Public Is Touched
"We arrested him at one of the boarding houses in the Batu Aya area, Cakranegara on Monday night before the marriage ceremony on Tuesday morning," said Yogi.
SB's arrest was made based on the results of the development of the arrest of two truck drivers with the initials HY and DW. The two truck drivers admitted to buying crystal methamphetamine from SB's subordinates with the initials HW at the Mandalika Terminal, Mataram City.
"So the role of SB was revealed from the arrest at the terminal. SB is suspected to be the origin of the goods," said Yogi.
From that information, the police conducted a search to arrest SB. The police also confiscated evidence from the search in the form of six packages of plastic clips containing methamphetamine complete with shabu-shabu suction devices.
"We found evidence in the boarding house," he added.
Also Read:
Woman confides in the house being pounded by gentlemen Gegara sister and her friends stay, the story reaps the pros and cons
SB is currently being detained at the Mataram Police Rutan. The results of the urine test also stated that SB was positive for the chemical methamphetamine, which is the basic ingredient for making methamphetamine.