Newsdelivers.com
–
Beauties, there is good news for you Korean drama lovers. The reason is, recently TVING is reportedly working on a video game variety show just titled 'Yout MT'.
Like a reunion, variety show This is confirmed to attract and reunite the star players of three very popular Korean dramas, namely The Sound of Magic, Itaewon Class, and Love in the Moonlight.
Not only that, this entertainment program is also a reunion between the directors of the three popular dramas, Kim Sung Yoon, because they will meet and reunite with the cast who played the drama.
This news also successfully received rave reviews because well-known actors and actresses will star in one variety show.
Producer Involved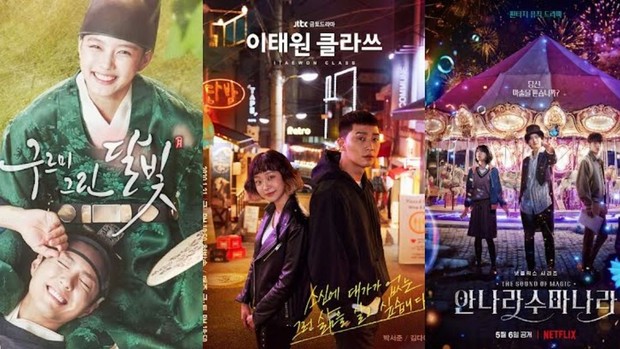 Posters of three popular Korean dramas/ Photo: koreaboo.com
Variety show This latest from TVING will feature and reunite actors and actresses from three popular dramas, namely The Sound of Magic, Itaewon Class, dan Love in the Moonlight.
Interestingly, this entertainment program will be worked on directly by the PD who directed the three dramas, Kim Sung Yoon. As the title suggests, MT or Membership Trainingthe players will travel trip to somewhere.
There they will spend their free time together, playing games, and relax to each other's familiarity. No wonder if variety show This is worth waiting for because of the concept of the event that is carried out, in collaboration with the writers and PD crew, and the cast line-up those involved are very interesting and ready to invite laughter from the audience chemistry built.
Cast of The Sound of Magic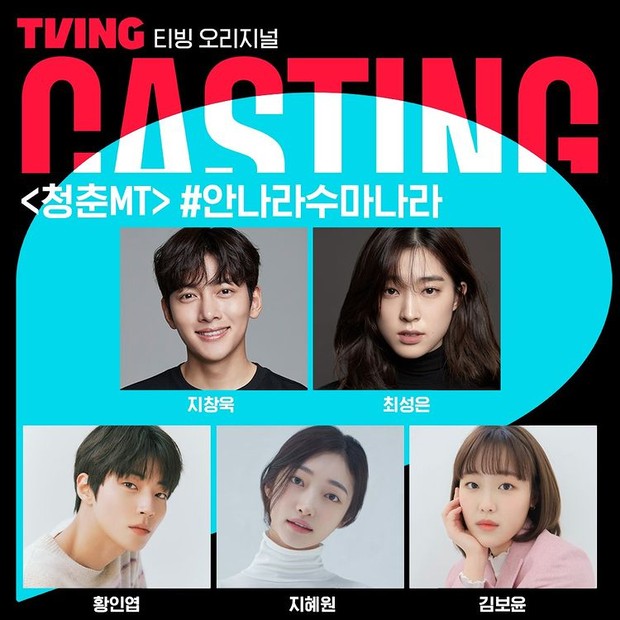 Variety show cast from The Sound of Magic/ Photo: instagram.com/tving.official
One of the popular drakors directed by Kim Sung Yoongenre fantasy musical, The Sound of Magic which was recently released. The cast members who joined included Ji Chang Wook, Choi Sung Eun, Hwang In Youp, Ji Hye Won, and Kim Bo Yoon.
The audience was made impatient to see chemistry from the cast of this drakor, especially the storyline and ending that was served touched the heart. The Sound of Magic tells the story of a mysterious magician, Lee Eul (Ji Chang Wook).
He suddenly appears to meet a student named Yoon Ai (Choi Sung Eun) who has lost his dream, and his classmate Na Il Deung (Hwang In Youp) who is forced to dream.
Cast of Itaewon Class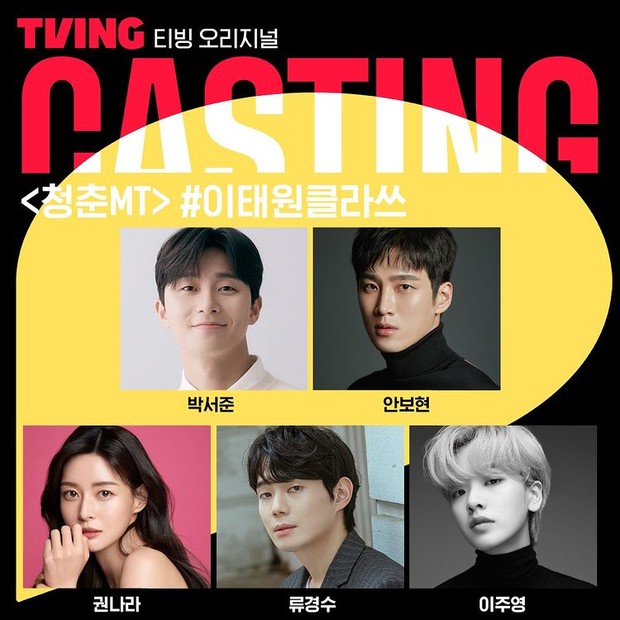 Variety show cast from Itaewon Class/ Photo: instagram.com/tving.official
Who misses the drama and cast of Itaewon Class? Calm Beauty, in variety show This time, cast members such as Park Seo Joon, Ahn Bo Hyun, Kwon Nara, Ryu Kyung Soo, and Lee Joo Young, joined in to treat your longing.
The drama, which is a favorite of drama lovers because of its storyline that really inspires young people, had previously gone viral and successfully achieved high ratings in 2020. you know.
If in the drama, Park Seo Joon as a business owner Danbam often fight and take revenge on business To battlethen how is their reunion in variety show Yout MT, Beauties?
Cast of Love in the Moonlight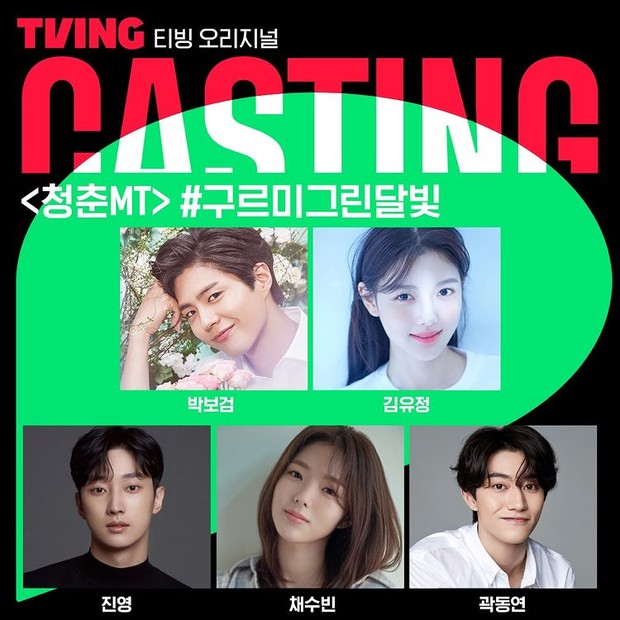 Variety show cast from Love in the Moonlight/ Photo: instagram.com/tving.official
Don't miss it, drama sageuk Another popular film by Kim Sung Yoon who will also be participating in Yout MT, Love in the Moonlight. The cast that joined from the drama sageuk These include Park Bo Gum, Kim Yoo Jung, Jinyoung B1A4, Chae Soo Bin, and Kwak Dong Yeon.
The audience is getting made excited and enthusiastic about the participation of the cast This drama is deep Yout MT. This gathering and gathering marks their reunion activity since seven years of drama Love in the Moonlight released in 2016.
Moreover, the audience is very curious about chemistry them.
That's about variety show latest Yout MT which will be released by TVING next September, with a star cast of three popular drakors. Don't miss it, Beauties!
—
Want to be one of the readers who can follow a variety of event fun in Beautynesia? Let's join the Beautynesia reader community B-Nation. The method REGISTER HERE!
(yes yes)