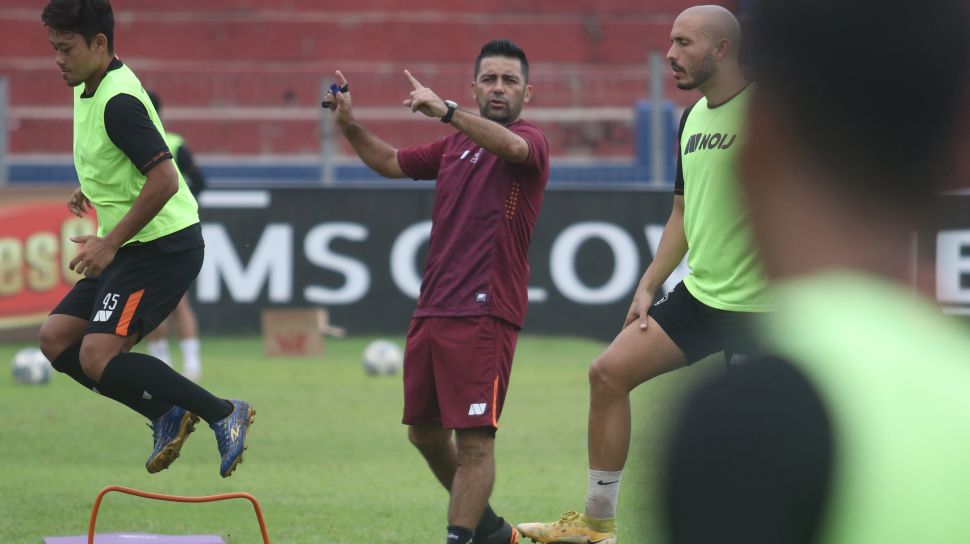 Suara.com – The trial match against Persis Solo this weekend will be an opportunity for the Persik Kediri attackers to show off their teeth. The front line is indeed one of the homework that is still blocking the Persik camp ahead of the 2022/2023 season's Liga 1 kick-off.
In the last test match against the promotion team of Liga 2 Nusantara United FC, Persik were only able to achieve a goalless draw.
The head coach of Persik, Javier Roca, said that it is hoped that this deficiency in the front lines will be resolved before the competition begins.
In the opening week of League 1 later, Persik has been waiting for Persita Tangerang.
Also Read:
Liga 1 2022/2023 Match Held Night for the Spectators
"The context in the match is still lacking. Hopefully before the league starts it can be maximized. But, actually if we can win 1-0 I don't think we have a problem. We are just looking for that one that we are still maximizing," said Roca about the trial match. , as published by TIMES Indonesia — Suara.com network, Thursday (14/7/2022).
The Chilean coach, who had experienced the harshness of the Indonesian League when he was still a player, previously said that the meeting against Persis, who was the champion of Liga 2 last season, would serve as final preparation before the new season of Liga 1 begins.
"In general, our preparation will be aimed at how the Persik Kediri team is ready to participate in the competition later. Therefore, the match against Persis Solo will be a simulation of how all players actually show the results of their training so far," explained Roca.
Meanwhile, for the physical condition, the Peach players are ready. Persik's physical trainer, Budi Kurnia, revealed that the players' physical condition has reached 95 percent.
It is hoped that when the League 1 competition begins to roll out, the condition of the players is already at peak performance or 100 percent.
Also Read:
Persib Registers GBLA as Headquarters in Liga 1 2022/2023, LIB Pays Special Attention
"There are several players who are close to 100 percent," said Budi Kurnia.