Suara.com – Covid-19 cases in Indonesia, which are thought to be caused by the omicron variant, have surged again.
The Minister of Health of the Republic of Indonesia Budi Gunadi Sadikin said that in Indonesia the percentage of the distribution of these two subvariants reached 80 percent. Even the distribution rate in DKI Jakarta reaches 100 percent.
Quoted from the website kemkes.go.id, dr. Mohammad Syahril, Sp.P, MPH as Spokesperson for the Indonesian Ministry of Health said that the Omicron BA.4 and BA.5 subvariants have the possibility of spreading faster than the previous Omicron subvariants, namely BA.1 and BA.2. The public is expected to be aware of the existence of immune escape, which is a condition in which a person's immunity has the possibility of escaping immune protection due to exposure or infection with Omicron variants.
Another thing that can expand the transmission of this subvariant is the implementation of a looser process and the increasing number of events that invite mass audiences to gather.
Also Read:
Indonesian Community Called for Strengthening Health Protocols to Anticipate Omicron Subvariance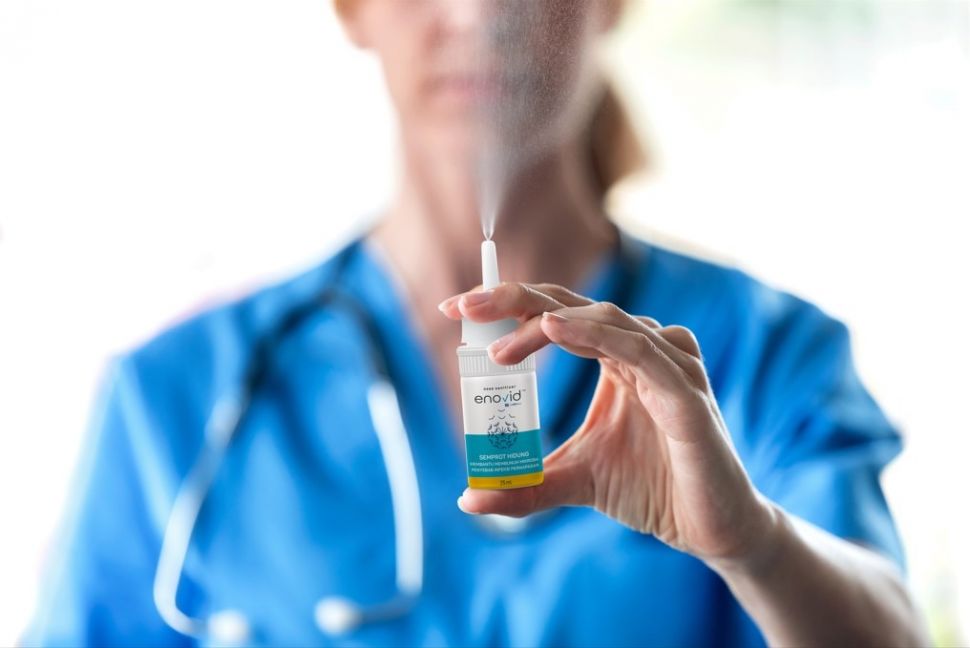 So how do you avoid getting infected with the BA.4 and BA.5 subvariants?
A number of experts have explained that the most important thing is to prevent this virus from entering the body by keeping hands and nose clean, which are the entrances for the virus to enter the body, especially the lungs.
The good news is that there is now a technology that can kill viruses in the nasal cavity, namely Enovid nose sanitizer developed by Sanotize, a global pharmaceutical company from Canada. Enovid is a portable medical device that is easy to carry everywhere, very capable of protecting yourself from various viruses anywhere and anytime.
This nose sanitizer produces fresh nitric oxide which when sprayed into the nose will act as a barrier and virus killer, preventing the incubation and spread of the virus to the lungs.
In her statement, the Director of PT Laniros Dian Pharma, Elisabeth Paulus, who imported the nose sanitizer, said that the nose sanitizer had passed the phase 3 clinical trial conducted on Covid-19 patients who are at risk of developing disease, unvaccinated patients, patients in the age group. middle-aged and older patients and patients with comorbidities.
Also Read:
Epidemiologist Asks Society to Strengthen Health Protocols To Anticipate Omicron Subvariance
As a result, the average Covid-19 recovery time for patients given Enovid was 4 days compared to 8 days in the placebo group (not given Enovid). The use of Enovid is safe and well tolerated by patients.