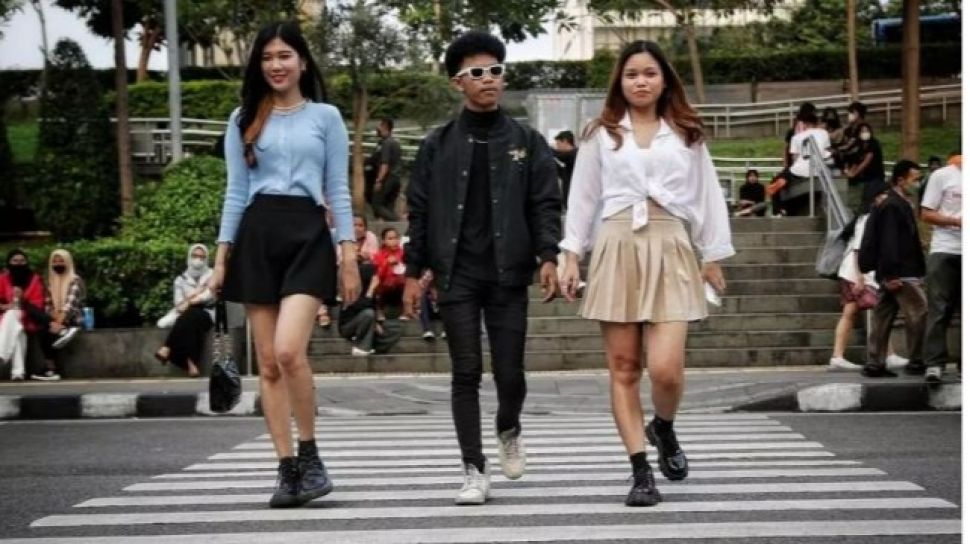 Suara.com – A group of ABGs from Citayam and Bojonggede who hung out in the Dukuh Atas area, Central Jakarta went viral because their dress styles gave rise to the Citayam Fashion Week phenomenon.
In fact, not a few parties appreciate their quirky and trendy style of dress that is considered successful in promoting local tourism.
The fashion style of the ABGs who appeared at Citayam Fashion Week also finally made one of the media fashion from Japan highlighted the phenomenon.
What was the response from the fashion media from the Land of Sakura like? Here's more.
Also Read:
Who is Bojonggede's Teenage Bonge Who Is Expected To Be Sudirman's 'Ruler'?
Call the Citayam Fashion Week dress style cool
A Japanese fashion media page titled Tokyo Fashion give their appreciation to the style of dress of the ABG in Citayam Fashion Week.
Unmitigated, the fashion tabloid, based in Harajuku and Shibuya, said that the ABG Citayam and Bojonggede dress styles were cool, making the streets of Central Jakarta look like a street. catwalk supermodel.
"This thread is very cool because it manages to capture portraits of Indonesian teenagers dressed gracefully so that the streets of Central Jakarta are like a fashion event catwalk, unlike this ABG Harajuku in Japan. Hopefully Indonesian photography accounts will continue to capture portraits of these teenage fashion styles and create this phenomenon. stay alive!," write account tweet Tokyo Fashion quoted by Suara.com, Thursday (14/7/2022).
Tokyo Fashion also provides all the tips and tricks so that the phenomenon Citayam Fashion Week stay alive by using Instagram as a connecting medium. They also gave tips on how to use social media to hold and enliven the hangout for ABGs who were fighting each other's dress styles.
Also Read:
Teuku Ryan Ria Ricis's Husband Joins Citayam Fashion Week: How come it's not dirty?
The fashion tabloid page also compared the popularity of TikTok to popularize the ABG Harajuku style in Japan and Citayam Fashion Week in Indonesia.