Louis Vuitton presents a world exhibition entitled SEE LV. The exhibition was first held in Wuhan in 2020, then followed in Hangzhou in 2021, and in Dubai in 2022. The exhibition showcases the long journey of fashion house Louis Vuitton during 160 years of work in the world. fashion.
From this July to August, the SEE LV exhibition will be present in Tokyo, to be precise at Tokyo Midtown Grass Square. Tokyo was naturally chosen because it is the political, economic and cultural heart of Japan where tradition and modernity blend seamlessly.
The opening of the SEE LV Exhibition in Tokyo on Friday (8/7) yesterday was attended by a number of guests from famous Japanese artists. Is there anyone?
Rinko Kikuchi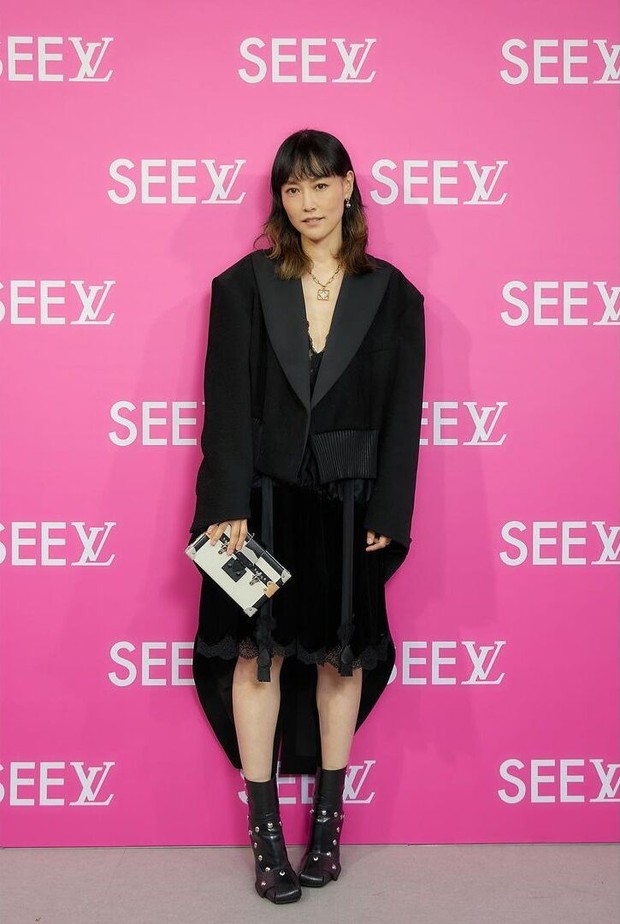 Rinko Kikuchi / Foto: Instagram / rinkokikuchi
Looks like a senior actress starring in a movie Pacific Rim, Rinko Kikuchi appeared all in black. The style is eccentric wearing a detailed dress lace combined with a stylish classic black suit long tail.
Rinko Kikuchi's appearance is also visible edgy by wearing shoes boots. And in his hand, he holds a Louis Vuitton Petite Malle in black and white.
Suzu Hirose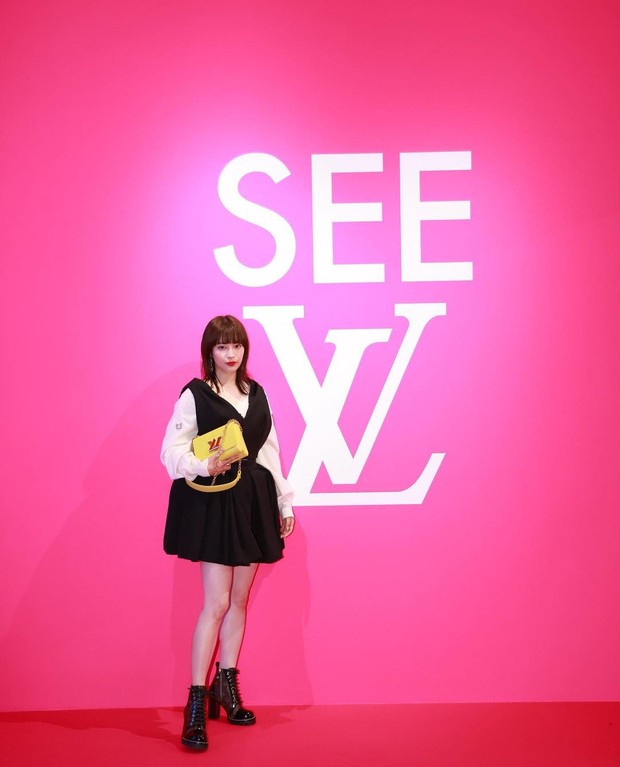 Suzu Hirose/ Photo: Instagram/suzu.hirose.official
Talented young actress, Suzu Hirose who is also brand ambassador Louis Vuitton certainly did not miss a visit to the SEE LV exhibition in Tokyo. He wore a black and white suit from the Louis Vuitton Fall 2022 collection, namely blouse long sleeves and sleeveless dress detailed pleated skirt which expands.
Suzu Hirose perfected her style by wearing ankle boots. While her bag of choice is the Louis Vuitton Twist MM which shines brightly in yellow sunflower.
Role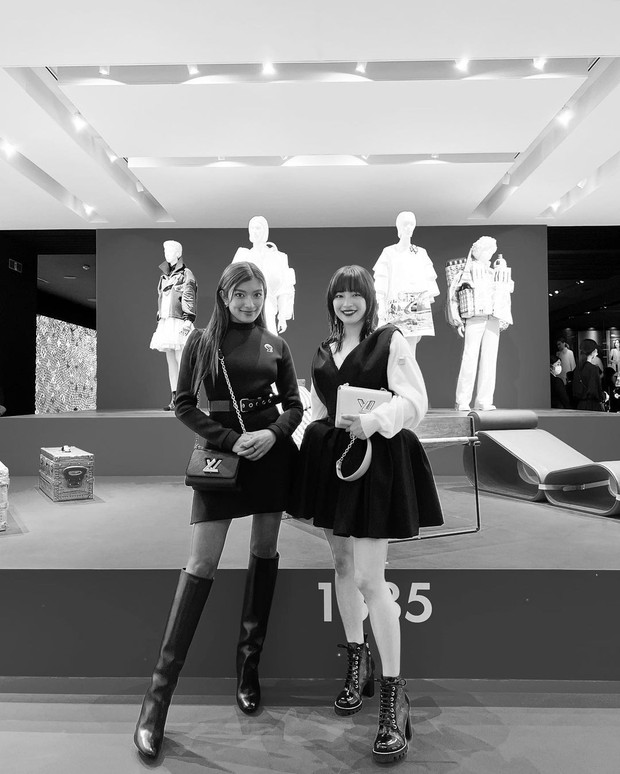 Rola and Suzu Hirose/ Photo: Instagram/rolaofficial
Rola, a model and actress of Bangladeshi-Japanese descent, is increasingly being seen starring in advertisements in the Land of Sakura. Rola came to the SEE LV exhibition in Tokyo with outfit all black, starting from black mini dress equipped beltshoe boots high, up to LV bags.
Miyawaki Sakura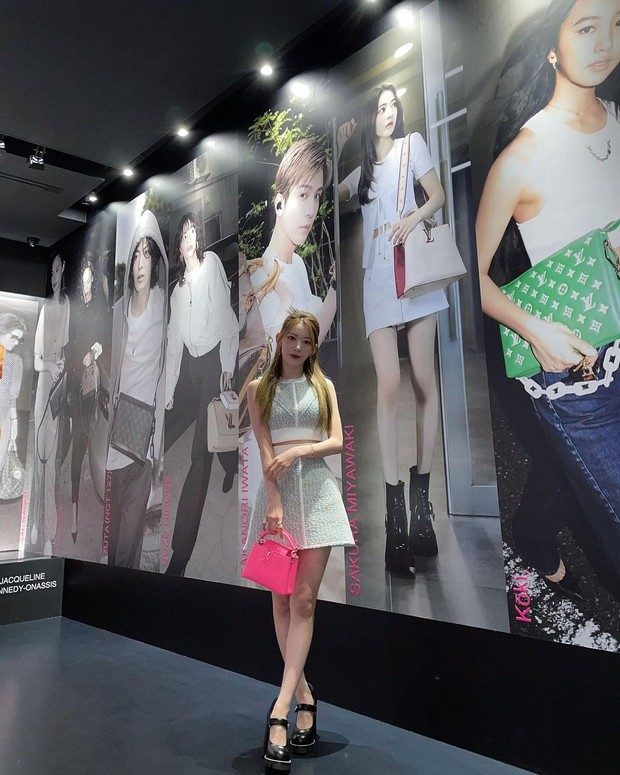 Sakura Miyawaki / Foto: Instagram / 39saku_chan
Next there is Sakura Miyawaki, celeb Japan who is also a idol KPop. Ex-member IZ*ONE who is now a member of girlgroup This LE SSERAFIM looks chic in a frock suit and crop top shades of gray.
Inside the exhibition, he posed against a backdrop of portraits of world celebrities wearing the Louis Vuitton collection. Sakura Miyawaki performing girly with high heels. He also chose a Louis Vuitton bag one handle in color pink blushing.
Koki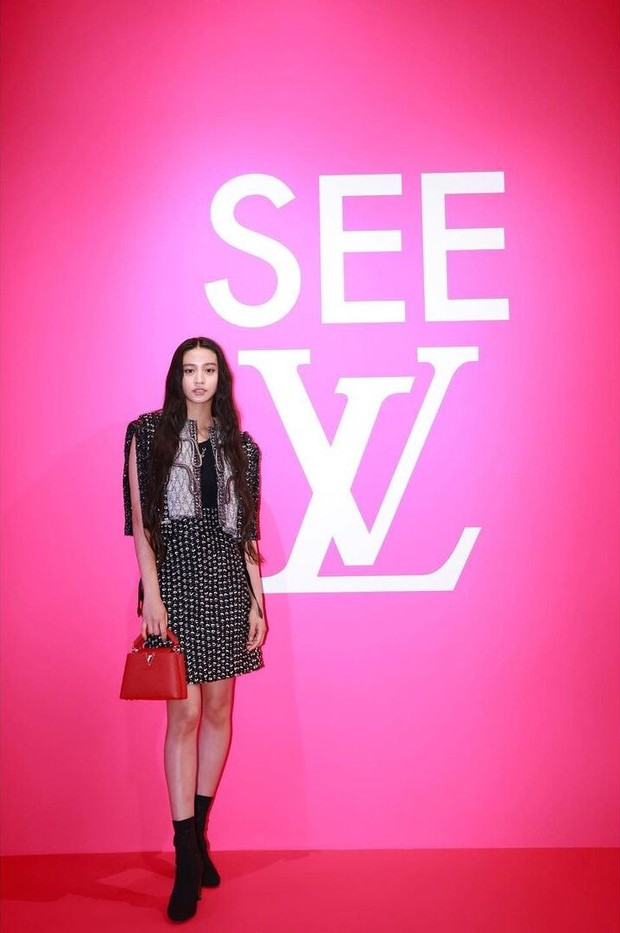 Chef/ Photo: Instagram/chef
Mitsuki Kimura, better known as Koki, was also present at the opening of the SEE LV Exhibition in Tokyo. This Japanese model who just turned 19 in February 2022 looks fashionable with mini dress polka dot accent. The style too bold with a choice of shoes boots and handbag Louis Vuitton in deep red.
AMIAYA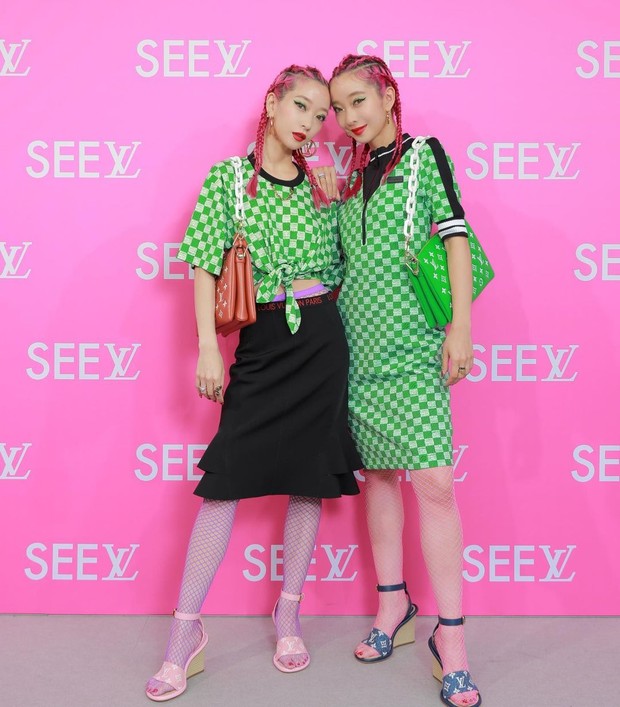 AMIAYA/ Photo: Instagram/ayaxxamiya
Next, there are the twins Ami and Aya Suzuki aka AMIAYA. With their signature pink hair, Ami and Aya are wearing outfit light green. Cheerful bright colors are closely related to the style of this identical twin duo.
They are also compact wearing sandals wedges to complete outfit but in a different color. The same goes for the Louis Vuitton bags they wear.
Sato Harumi
Sato Harumi/ Photo: Instagram/sato_harumi__official
One more celeb The Japanese who stole the show at the opening of the SEE LV Exhibition in Tokyo, Sato Harumi. This Japanese model and actress is wearing tank top black and white shorts with shoes boots. While the bag I'm wearing is Louis Vuitton Over The Moon in pink dragon fruit which is sweet.
Overall, the style of Japanese celebrities when attending the opening of the SEE LV Exhibition in Tokyo was dominated outfit all black from the Louis Vuitton collection. But there are also those who choose bright colors like pink which is soft or green neon clear. So, which style do you like the most, Beauties?
—
Want to be one of the readers who can take part in various exciting events at Beautynesia? Let's join the Beautynesia reader community B-Nation. The method REGISTER HERE!
(raf/raf)