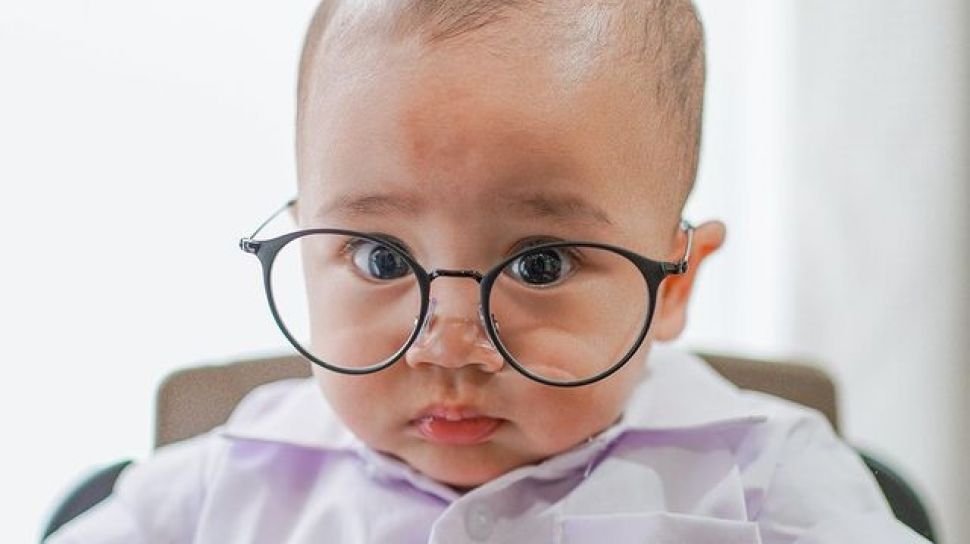 Suara.com – Rayyanza Malik Ahmad is now the focus of many people's attention. Lately, the mother, seems happy to wear various unique costumes.
Starting from banana costumes, chicken costumes, lion costumes, penguin costumes to elementary school (SD) children's uniforms.
This certainly makes the baby called Cipung Abubu look even more adorable.
Various expressions when he wore a costume also made many netizens laugh.
Also Read:
Lively Action of Boys Fighting Silat with Three Youths, the Ending Makes Salfok
Even recently, in a video entitled "When Rayyanza Panic Buys Another Costume" which was uploaded to RANS Entertainment's Instagram, the youngest Raffi Ahmad was able to protest when his mother returned to buy him a new costume.
In the video, Gigi, Nagita Slavina's nickname, can be seen picking out pilot costumes in a shop. At that time, although still unable to speak, Rayyanza's expression looked panicked with bulging eyes and a forward mouth.
It didn't stop there, when Gigi took a pilot hat that she was going to try on Rayyanza's head, Rafathar's sister immediately panicked and put on an expression that wanted to cry.
"In his heart, Abubu, "what else is there," wrote the caption in the video.
Of course, this video immediately caught the attention of netizens, who immediately laughed when they saw Rayyanza's panic that her mother would buy a new costume.
Also Read:
Viral Angkot full of fruit-scented air freshener, Warganet: If I fainted it was
This video, which has been viewed more than 738 thousand times, has also received many hilarious comments from netizens.
"Now I know why Aa wants to retire" -abubu," wrote @rfzaxxxxx.
"I'm so sorry Cipung is tired every day changing," said @evhyxxxxxxx.
"Rayyanza be like: I want to grow up fast so I can hide," said @nenixxxxxxx.
"Rayyanza said: I'm tired of being a child artist," added @sheraxxxxxxx.