Suara.com – Joshua Suherman's latest upload has caught the attention of many people. It was because of his reaction when he discovered that his wife, Clairine Clay, had a photo of another man posted on her cell phone.
Married in December 2021, Joshua Suherman and Clairine Clay are enjoying the beauty of being newlyweds. Both of them did not hesitate to show off their romance on social media.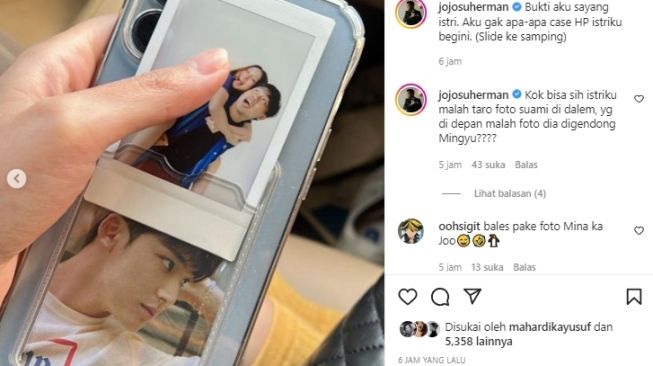 Recently, Joshua showed proof of his affection for his beloved wife. The former child singer didn't mind Clairine Clay posting another man's photo behind the cell phone case.
"Proof that I love my wife. I'm okay with my wife's cellphone case," Joshua said on Instagram, Friday (8/7/2022).
Also Read:
Listen to the lyrics of Putri Iklan song – Kelvin Joshua feat Azhardi and Devin Adamn
From the upload, Clairine Clay hid a photo of another man with an intimate portrait of her with her husband.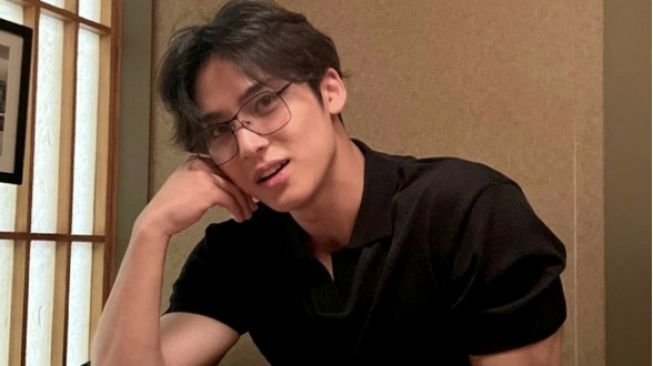 But the other man in the photo is none other than Mingyu, a member of the boy band SEVENTEEN from South Korea.
"How can my wife even put a photo of her husband in the palace, the one in front is actually a photo of him carrying Mingyu????" wrote the 29-year-old actor in the comments column.
Joshua's joke that he called himself Mingyu was of course attacked by netizens, especially SEVENTEEN fans. Not a few are joking.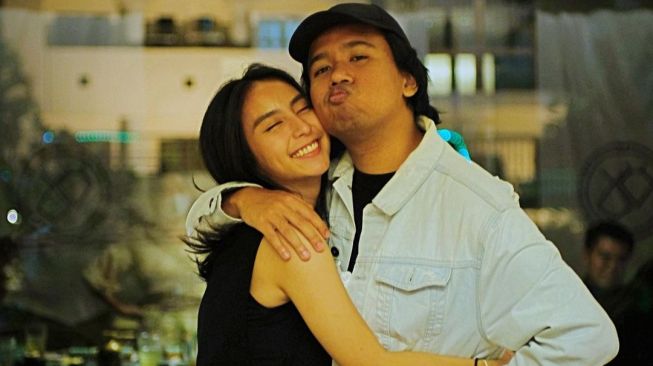 "Why is there a photo of my girlfriend there?" comment akun @ cupic.aaaaaaaa.
Also Read:
Clairine Clay Turns Out To Like Joshua Suherman's Fingers, What's The Reason?
"Even though you already got Josh, you still want Mingyu, one group even though," said the account @prvtonely.
One of the SEVENTEEN members is named Joshua. Movie star Yowis Ben it often jokes that he is part of the group.
The funny thing is, there are netizens who tell Joshua to "revenge" by posting a photo of BLACKPINK's Lisa
Contributors: Chusnul Chotimah