Newsdelivers.com, Insertlive –
Cita Citata is being mentioned as the third person in Didi Mahardika and Rosmanizar's household.
Cita's presence is even suspected to be the cause of Didi and Rosmanizar's decision to divorce.
In the midst of the news that he is a male usurper (pelakor), Cita chooses to take a break from social media.
Through his latest upload on Instagram, the singer The pain is here it says it will stop playing social media in some time.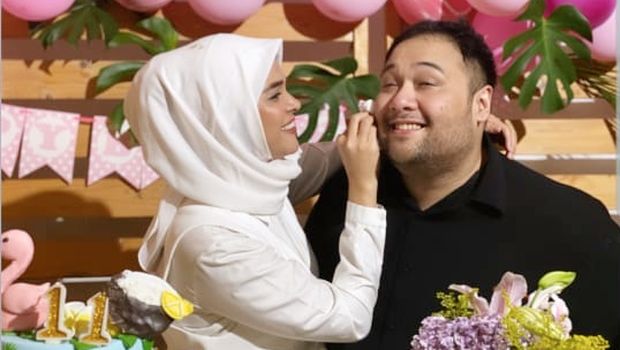 Didi Mahardika and Rosmanizar. / Photo: Doc. Instagram/rosmanizar12
"Take a break from social media. See you again," wrote Cita, Tuesday (5/7).
Previously, Rosmanizar answered the curiosity of netizens regarding his marital status with Didi Mahardika. Rosmanizar admitted that his marriage to Didi Mahardika had run aground.
"This question has been asked many times, and I intend to straighten it out, between me and Mas Didi Mahardika there is no longer a marriage relationship.," said Rosmanizar in his Insta Stories upload.
"And I hope my dearest besties, you won't have to ask me again, why we separated!" he continued.
However, Rosmanizar was reluctant to reveal the exact reason why his marriage had to end in separation.
"My religion teaches us not to open up and indulge in household matters, right? Disclosing secrets can remove dignity, damage brotherhood, and trigger strife," he said.
Didi Mahardika and Rosmanizar were initially rumored to be in a romantic relationship in 2018. The relationship became public after Rosmanizar uploaded his togetherness with Didi on social media.
Since the news of their closeness, the two then got married and have now decided to separate.
(dia/fik)