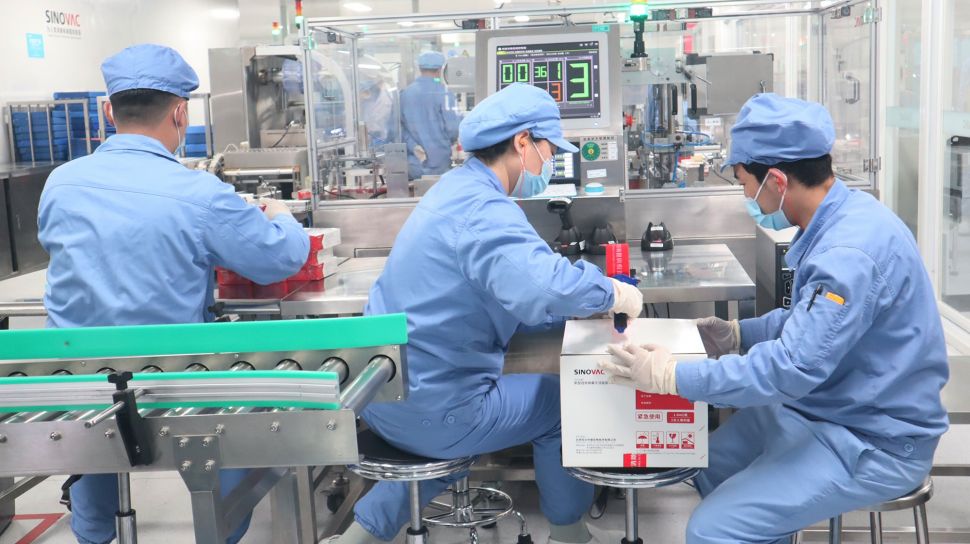 Suara.com – The Sinovac vaccine is clinically tested in Hong Kong to treat the omicron variant, particularly in that country. This was confirmed by the Chinese biopharmaceutical company Sinovac Biotech Ltd.
They started clinical trials of an inactivated COVID-19 vaccine specifically to treat the Omicron variant as a booster injection for adults in Hong Kong.
In conducting the clinical trial, Sinovac collaborated with the University of Hong Kong Clinical Trials Center (HKU-CTC) and GHK.
"We hope there will be a solution for Hong Kong and the world in dealing with new viruses through the results of this trial," said Sinovac Director of International Business Development Cheryl Law.
Also Read:
Increase in Covid-19 Cases BA.4 and BA.5 Variants Triggers Increase in PPKM Level Status
Sinovac obtained samples of the Omicron variant in early December 2021 which was followed up with research and development of an inactivated vaccine.
Preclinical studies have shown that the vaccine is safe and effective in animals.
In the trial, which was launched at Gleneagles Hospital in Hong Kong (GHK) on Monday (4/7), Sinovac involved 300 volunteers aged 18 years and over who had received two or three doses of the inactivated vaccine or mRNA.
"I hope this clinical trial can effectively promote vaccine research and vaccination programs," Sinovac said on its official website, which was monitored in Beijing, Tuesday.
Sinovac considers vaccination is still one of the most effective ways to deal with infectious diseases.
Also Read:
Regions with Level 2 Status Increase Again, Government Extends PPKM
Including Omicron, which is still spreading to all corners of the world. (Between)