Suara.com – Cinta Kuya, the eldest child of Uya Kuya, is rumored to be continuing his education in the United States. This decision made Cinta's mother, Astrid Khairunisha alias Astrid Kuya, feel both proud and sad.
How not, Astrid Kuya has been with Cinta Kuya for more than 18 years. Cinta is not only her eldest child, but also Astrid Kuya's best friend.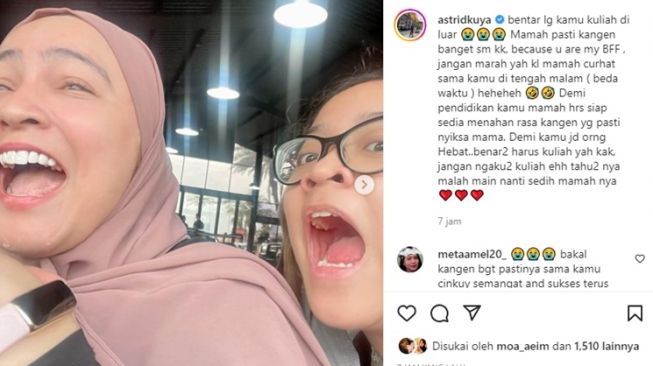 "Soon you will study outside. Mamah must really miss my sister, because you are my BFF," wrote Astrid Kuya on Monday (4/7/2022).
The time difference between Indonesia and America is also a concern for Astrid Kuya. "Don't be angry if mama confides with you in the middle of the night (time difference), heheheh," continued the mother of two children.
Also Read:
Uya Kuya is indifferent to his eccentric appearance, often ridiculed: People need character
Despite feeling heavy, Astrid Kuya gave up her daughter to study abroad for the best future. Astrid also gave a "warning" to Cinta Kuya to study hard, not just play around.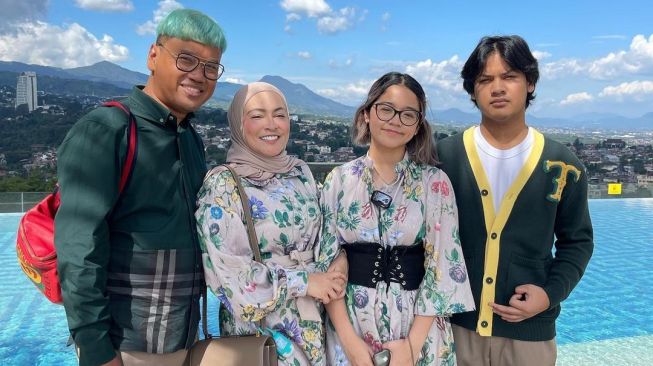 "For the sake of your education, Mama must be ready to endure the longing that will surely torture Mama. For the sake of you being a great person," said Astrid Kuya.
"You really have to go to college, sis, don't admit to going to college, you know, you'll be playing later, your mother will be sad," said Astrid, Uya Kuya's wife.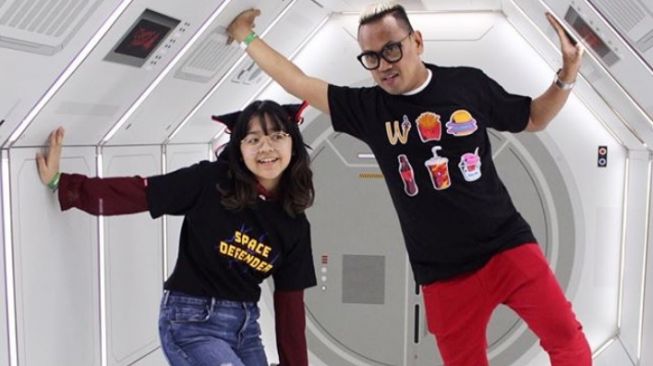 Cinta Kuya plans to leave for America in August 2022. Cinta intends to major in film in California. However, for the first year, Cinta will focus on attending general studies before going to college.
While in America, Cinta Kuya will live alone without an assistant. Astrid Kuya's friend who will occasionally help Cinta while studying in Uncle Sam's country.
Also Read:
Medina Zein Never Responds To Police Calls, Razman Nasution: Healing Again
Contributors: Neressa Prahastiwi