Suara.com – As a series of activities for the 76th year of Bhayangkara as well as a tourism promotion event, the South Sulawesi Regional Police held the 2022 Bhayangkara Off-road automotive sports activity.
Quoted from the Antara news agency, the Provincial Government (Pemprov) of South Sulawesi supports the activities that will take place from 1-3 July 2022 at the Malino tourist site, Gowa Regency.
Aside from being an achievement competition, this event is a place for friendship and friendship among off-roaders. The activity was attended by around 212 vehicles. It is hoped that it will increase the interest of various generations to participate and love off-roading.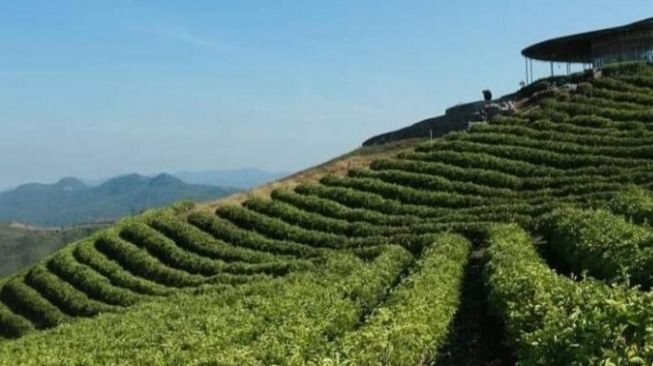 "The provincial government appreciates this activity, because it is an annual agenda for the South Sulawesi Regional Police and as part of the development of off-road sports in South Sulawesi and through sports," Sumardi Sulaiman, Head of the South Sulawesi Regional Revenue Agency in Makassar, last weekend (2/7/ 2022).
Also Read:
From the "Formula Bharat Pi-EV 2022" Championship: Anargya ITS Wins the Second Best Overall Team
Sumardi Sulaiman, who represented the Governor of South Sulawesi, released the participants along with the South Sulawesi Police Chief, and assessed that off-roading was not just a sport. However, it is useful from the social aspect and tourism promotion.
"It's like bringing aid to disaster areas that are difficult to reach by ordinary vehicles. Likewise, the presence of off-roaders or this activity will be a medium for promoting tourist destinations," he explained.
Another appreciation goes to the South Sulawesi Police for initiating and organizing the Bhayangkara Off-road 2022 event as part of supporting health and economic recovery.
Meanwhile, the South Sulawesi Regional Police Chief Inspector General of Police Nana Sudjana conveyed a welcome welcome to the participants who came from various regions in Indonesia.
Also Read:
Traffic Safety Campaign at HI Roundabout, Dozens of Little Policemen Celebrate Bhayangkara's 76th Anniversary
"I hope that in the future this off-road activity will be more loved and liked. This off-road is followed by generations, even those who are over 60 years old," he said.