Newsdelivers.com, Insertlive –
As people get older, many people say that they tend to feel more bruised than before.
If you experience this and are wondering what caused it, you need not worry. Because there is a medical explanation behind it.
Bruises that appear on the body suddenly according to medical opinion are caused by capillaries (small blood vessels) bursting and bleeding under your skin.
It turns out that with age, the capillaries in the body are more fragile and the skin and fat tissue become thinner.
Therefore, these tissues become less effective in protecting the capillaries from bumps and bumps, thus making the body easy to bruise.
Most bruises are usually harmless and don't require much treatment. The reason is, the body will reabsorb the blood that clots in the body within a few weeks.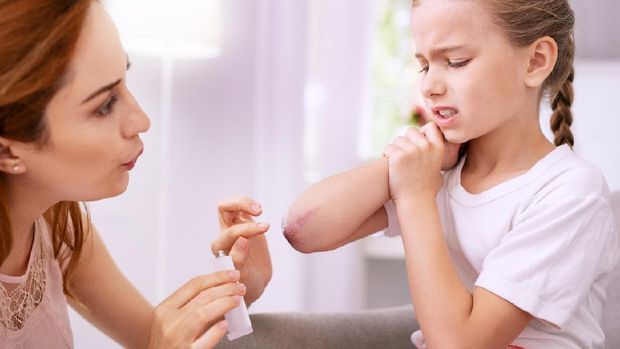 Loving mother. Nice pleasant woman looking at her daughters bruise while applying ointment on it/ Foto: iStock
But if you've been bruising easily for years, you're more likely to have actinic purpura, a condition caused by UV rays and aging.
There are several other easy bruising body factors. One of them is the use of anti-inflammatory drugs prescribed for arthritis, which makes the skin thinner and more prone to bruising.
"Long-term use of anti-inflammatory drugs prescribed for arthritis can cause the skin to thin, making it more prone to bruising," says Dr Paola Pasquali. RD Asia.
Not only that, drugs that can reduce blood clotting such as Aspirin, Warfarin, and so on can also make skin tissue thin and the body easy to bruise.
If this happens, you need to stop using the drug and consult a doctor to reduce the risk of heart attack or stroke.
(day/day)