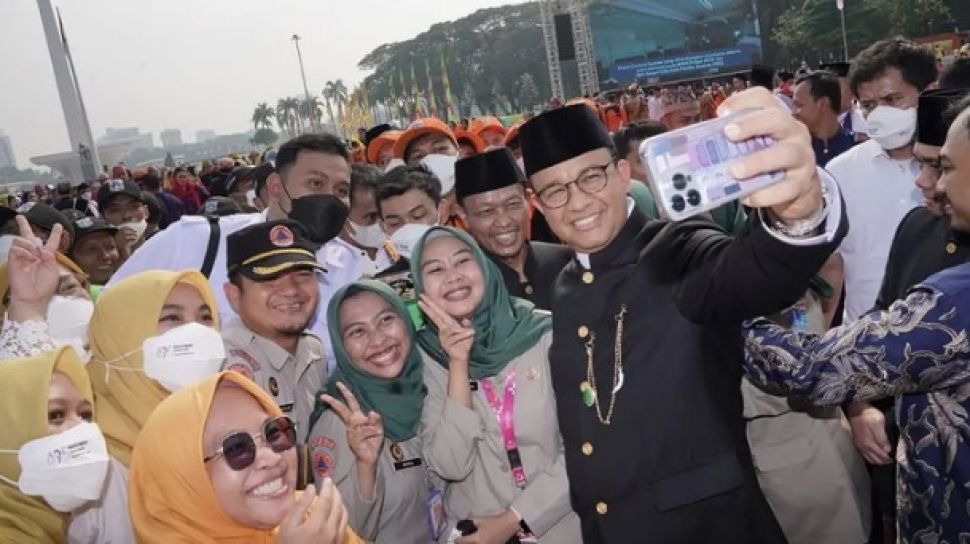 Suara.com – DKI Jakarta Governor Anies Baswedan is considered to have taken the first step to start his political strategy. This was conveyed by the Executive Director of National Political Studies (KPN) Adib Miftahul by analyzing Anies' maneuvers in the past few days.
Not without evidence, he said that this came from a number of steps by Anies, one of which was closing 12 Holywings Indonesia outlets in DKI Jakarta.
"The closure of the Holywings outlet by Anies Baswedan is just an image," said Adib.
Launching from Warta Ekonomi, Adib said that the closure of Holywings in the DKI Jakarta area had a political content because Anies Baswedan was supported by conservative circles.
Also Read:
KNPI Appreciates the Closing of 3 Holywings Outlets in Tangerang
"Anies' supporters are indeed Islamic groups that really concentrate on issues like that," he said.
According to Adib, Anies Baswedan's close relationship with his supporters from Islamic groups cannot be ignored.
"Anies is close to Alumni 212, who are really ready to deal with blasphemy issues," said Adib.
Although considered one eye, this support can be a promising prospect to gain votes.
So, according to him, Anies needs to maintain this momentum to increase his popularity before his term ends.
Also Read:
KNPI Comments on Tangerang Regent Closes Three Holywings Outlets Permanently