Suara.com – Fullback Persija Jakarta admitted that Thomas Doll's coaching style was similar to that of former Indonesian National Team formation interpreter Luis Milla. He said Doll prioritized ball control a lot.
As is known, Persija has just brought in Thomas Doll this season. The Jermain national coach admitted that Rezaldi had similarities with Luis Milla.
The player who is familiarly called Bule was indeed a subscription to the Indonesian national team during the Luis Milla era. Therefore, he knows very well the style of training the Spanish architect.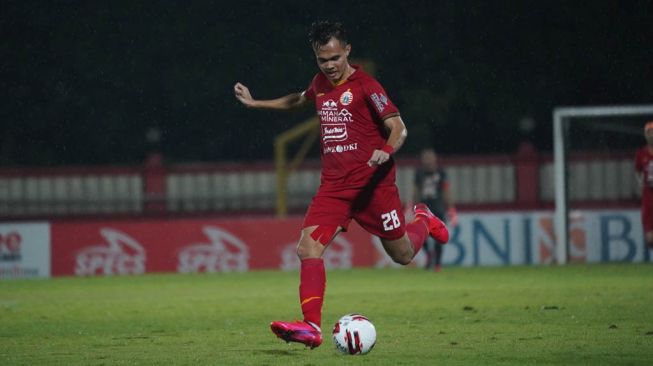 "From the training pattern, there may be a little difference, even though it is said to be hard, but normal, like normal physicality, everyone is of course physically speaking. The exercise is holding the ball physically with the ball," said Bule to the media crew.
Also Read:
Failed to win in the test match ahead of the 2022 AFF U-19 Cup, Vietnam Media: Disappointing U-19 Indonesian National Team
Regarding adaptation, Bule admitted that he did not have too many problems. The reason is, he already understands because he has experienced it in the national team with Luis Milla.
"The problem is awkward or not, I (feel) very similar to Luis Milla. The character is said to be the same, physically he is also gassed with the ball," he explained.
Meanwhile, Persija continues to prepare the team for Liga 1 2022/2023. Therefore, the Kemayoran Tigers – Persija's nickname – are not too serious in the 2022 President's Cup pre-season tournament.
Jakmania's favorite team has been eliminated after becoming caretaker of Group B. Persija won four defeats with 0 points.
Currently, Rezaldi is focusing on restoring his best form of play as he is still a subscription to the Indonesian national team. As is known, he had been absent for a long time due to injury.
Also Read:
Ondrej Kudela Find Out About Persija Through YouTube Before Deciding To Wear The Kemayoran Tiger Uniform
"I need at least half a year to come back from injury, I really have to prepare myself and fly. Hopefully I can come back again, God willing, I will discipline myself," he concluded.