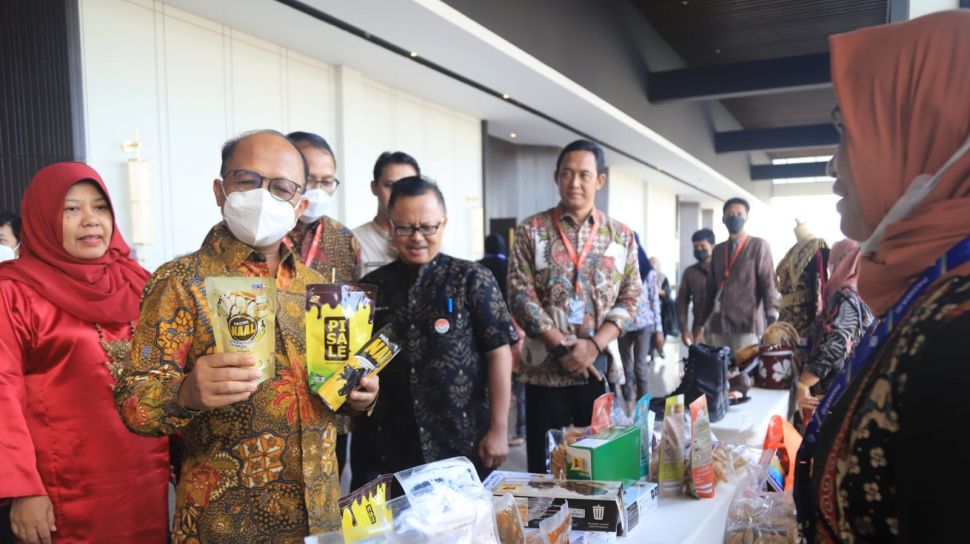 Suara.com – The Ministry of Manpower through the Labor Market Center continues to optimize services on the labor market information system that is integrated with data related to industrial conditions, one of which is in the micro, small and medium enterprise (MSME) sector. This integrated information will later produce data that can help prepare a workforce that is ready to be absorbed by industry players.
"Through this national labor market information system, we are optimistic that in the future we can have an accurate forecasting of labor demand, so that we can prepare an earlier supply of labor," said Secretary General of the Ministry of Manpower, Anwar Sanusi, when closing the Consolidation of Job Matching Information on the Job Market and Workshop on the use of information on demand for labor market needs for MSMEs in the West Sumatra Province, Friday (1/7/2022).
Secretary General Anwar explained, in the current pandemic situation, the economic sector that can still 'survive' is the informal sector, namely the MSME industry. According to him, although the MSME industry is a small business unit, if managed properly, it will become a pillar of national economic growth.
He added that economic growth is strongly influenced by production, where production activities can be seen to what extent a country has superior quality human resources, and is able to produce high productivity values.
Also Read:
Improving HR Competence, Ministry of Manpower Signs MoU with World Forest
"In its development, the MSME industry has complex challenges, ranging from challenges in terms of the quality of human resources, related to capital, distribution, to the side of marketing information," said Secretary General Anwar.
Responding to the challenging situation of improving the quality of human resources, Anwar further stated that for the Padang area, the Ministry of Manpower already has the Padang Vocational and Productivity Training Center (BPVP).
"Later on, these MSME industry players will have no difficulty in getting workers according to their needs, they will be able to access it through an integrated labor market information channel, and they will also be able to see the quality of their workforce, both from the level of expertise and certificates that have been issued. obtained from this BPVP," explained Secretary General Anwar.
Therefore, Secretary General Anwar emphasized that later this labor market center will become a central actor to be able to make a meeting point between demand and supply from the labor sector.
"We are present, it is impossible for everything to be handled by the central government, therefore we need to work together with provinces, regencies/cities that specifically deal with the labor sector, to really have complete information related to the condition of labor human resources in their respective regions," concluded Anwar.
Also Read:
South Sulawesi Governor Andi Sudirman Facilitates 150 MSMEs to Get Free Halal Certificates