Suara.com – Japan and South Korea tourism corridors have reopened. For you K-Pop and Anime lovers, you can use this moment as an opportunity to set foot in these two countries, you know.
To celebrate this, tiket.com will provide attractive offers until July 3, 2022. In which, all international flights to Tokyo, Japan and Seoul, South Korea for a minimum of IDR 5 million will get an 8% discount (maximum IDR 600 thousand).
"People don't need to worry because they can fly at any time with selected airlines including Scoot, Philippine Airlines, Singapore Airlines, All Nippon Airways (ANA), and many more," explained Co-Founder and Chief Marketing Officer, Tiket. com, Gaery Undarsa in a press release that Suara.com recently received.
After successfully getting airline tickets at friendly prices, tiket.com also provides a discount on accommodation for the Tokyo and Seoul editions, by 5% (up to a maximum of IDR 500 thousand) with a minimum transaction of IDR 50 thousand.
Also Read:
Top 5 Instagramable Travel Recommendations in Japan and South Korea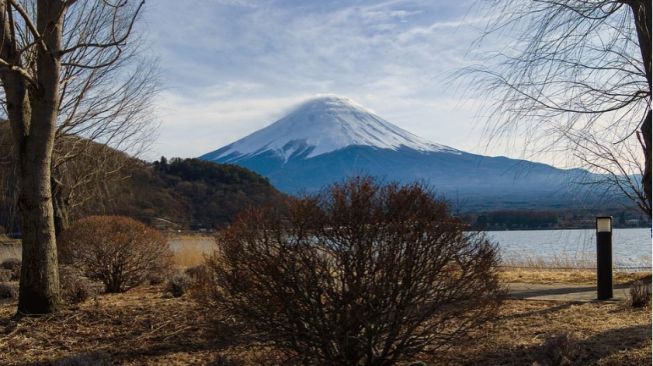 Tourists can search for hundreds of hotels according to the available budget to enjoy a comfortable stay throughout the country of cherry blossoms, Japan, including Asakusa View, Onsen Ryokan Yuen Shinjuku, and Keio Plaza Hotel Tokyo.
Meanwhile, recommendations for accommodation options in the country of Ginseng include Royal Hotel Seoul, Grande Walkerhill Seoul, and Lotte City Hotel Myeongdong.
After successfully getting a return ticket and a place to stay, here are the Top 5 recommendations for instagram-worthy tours to enjoy the beauty of the famous panoramas in the cities of Tokyo and Seoul that must be visited!
1. The Garden of Morning Calm, Korea Selatan
Want to enjoy a beautiful blend of Japanese Larch, Korean winter hazel, ginkgo, katsura, and the alluring maple tree? Schedule a visit to this garden full of enchanting surprises.
Also Read:
10 Portraits of Ringgo Agus Rahman's House, Comfortable and Instagramable
Not only spacious, but also beautiful because it is planted with almost 5,000 species of plants and 22 diverse themes. The Garden of Morning Calm is the oldest private garden in Korea, founded by Professor Han Sang-kyung with the aim of creating a world-class garden that celebrates the beauty of Korea.