Suara.com – The "weird" cloud, as NASA calls it, was discovered over the Caspian Sea on May 28.
The cloud offers an interesting case study of how satellites can detect such phenomena in Earth's atmosphere.
Scientists are using NASA's Terra satellite to observe clouds as they move toward land and then disappear, to learn more about how tiny stratocumulus features like these form.
Stratocumulus clouds tend to cluster at low altitudes in the atmosphere; this one is visible about 1,500 meters (5,000 feet) above the earth's surface.
Also Read:
Software Constraints NASA Postpones Mission to Asteroid Psyche
What makes it really stand out in the new images captured by Terra's Moderate Resolution Imaging Spectroradiometer (MODIS).
"Sharp edges often form when warm, dry air coming from land collides with cooler moist air over the ocean, and clouds form at that boundary," said Bastiaan van Diedenhoven, atmospheric scientist at the SRON Netherlands Institute for Space Research.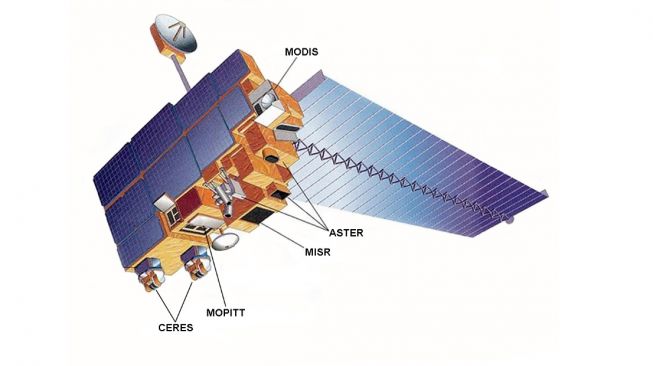 NASA's statement was posted last June 16 Space.comWednesday (29/6/2022).
It is not uncommon to see this type of cloud in Eastern Europe, as opposed to an oceanic region, although its appearance can be described by the Caspian Sea as the largest inland body of water in the world.
The sea is surrounded by countries like Kazakhstan, Iran, Turkmenistan, Georgia and Azerbaijan, to name a few.
Also Read:
Artemis I Mission Test Successful, NASA Prepares Rocket Launch to Moon
"You often see [jenis awan] this is off the west coast of Africa, but on a much larger scale," added van Diedenhoven.