Suara.com – Member of the PP Child Immunization Task Force of the Indonesian Pediatrician Association (IDAI) Prof. Dr. dr. Soedjatmiko, Sp.A(K), M.Si asked the public not to just focus on focusing and being careless on diseases that threaten children.
According to Soedjatmiko, apart from Covid-19, measles, rubella and diphtheria are still a threat to children and must be prevented from spreading through immunization.
"We must not be careless, don't be too busy with Covid-19, because there is always measles, rubella, and diphtheria which every year threatens our children, grandchildren, brothers and nephews," said Soedjatmiko as quoted by ANTARA, Tuesday, (28/6). /2022).
"In 2021, there are 25 provinces that have increased cases of measles and rubella. In 2022, even though there are only 14 provinces, if it is not immediately prevented, it can spread more widely," he continued.
Also Read:
Red and White Vaccine Gets MUI Halal Certificate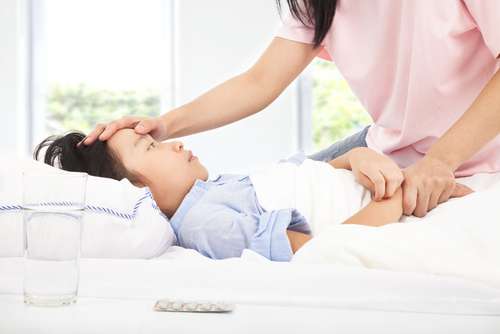 Soedjatmiko explained that the dangers of measles are not only fever, cough, runny nose, shortness of breath, and red spots, but can also cause pneumonia or pneumonia, seizures, inflammation of the brain, and even death.
In fact, he said, as many as 2,853 babies had pneumonia and 571 babies had seizures and inflammation of the brain due to measles during the period 2012 to 2017.
"So, measles is dangerous. It's not only red, but if it attacks the brain, it will cause inflammation of the brain and death, while if it recovers, it will be disabled," said Soedjatmiko.
Meanwhile for rubella, Soedjatmiko said that in the 2012-2018 period in type A hospitals, as many as 1,660 babies were disabled due to the disease. When rubella attacks pregnant women, the fetus they contain has heart defects (79.5 percent), blind from cataracts (67.6 percent), mental retardation (50 percent), brain is not developed (48.6 percent), and deaf (31 percent). ,1 percent).
"If he is born with a disability due to rubella, then until the age of 8 years it will cost Rp. 600 million. Only a small part is borne by JKN and BPJS. So imagine how heavy the burden will be," added Soedjatmiko.
Also Read:
Researchers Find Phlegm in the Heart, a Sign of Severe Infection with the Corona Virus Covid-19
Meanwhile, for diphtheria, Soedjatmiko said that based on data from the Ministry of Health in February 2022, there were 23 districts and cities in 10 provinces affected by the disease.