Suara.com – NASA plans to study the monster black hole at the center of the Milky Way using the James Webb Space Telescope (JWST), also known as the Hubble successor telescope.
Among the many tasks slated for the first year of its mission, JWST will have to work closely with the Event Horizon Telescope (EHT), the global set of observatories that published the first black hole photo in April 2019.
EHT repeated the feat in May when it released its first portrait of Sagittarius A*, the supermassive black hole at the center of the Milky Way.
Sagittarius A* is a tricky object to study because the spots along its event horizon suddenly shoot out particles at near-light speeds.
Also Read:
Newly Launched, James Webb Space Telescope Hit by Space Rock
The event horizon of a black hole is the point from which nothing, not even light, can escape.
These particle explosions can occur four or five times a day, making Sagittarius A* an uncertain object.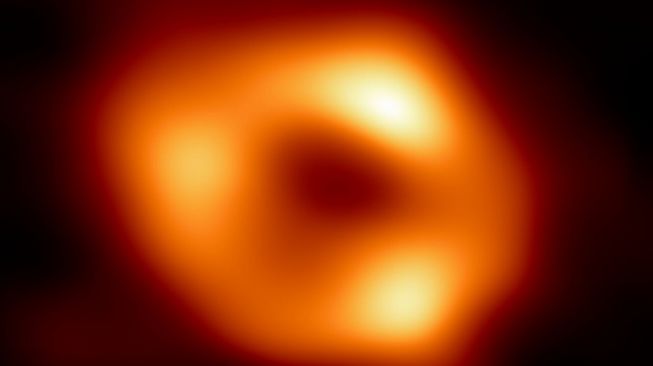 "We still don't know how this explosion was generated. The flare is a particle like a cosmic ray that travels close to the speed of light," said Farhad Yusef-Zadeh, an astronomer at Northwestern University who has specifically studied Sagittarius A*.
According to him, there must be something that actually accelerated it to near the speed of light and we still don't know what it is.
Each sura is first seen in infrared light, but over time the signal stretches into submillimeter radiation.
Also Read:
JWST Telescope Will Release First Image Next Month
Coincidentally, it is the submillimeter radiation collected by the EHT to produce the image of the black hole.