Newsdelivers.com
–
A comfortable and safe home is one of the basic human needs. Not only as a place of shelter, during this pandemic, the house is one of the places where we spend the most time, both for work and chatting with family.
Therefore, comfort is number one. Many people rearrange their homes in order to give a new atmosphere that is comfortable and not boring. One of them is repainting the house with your favorite colors.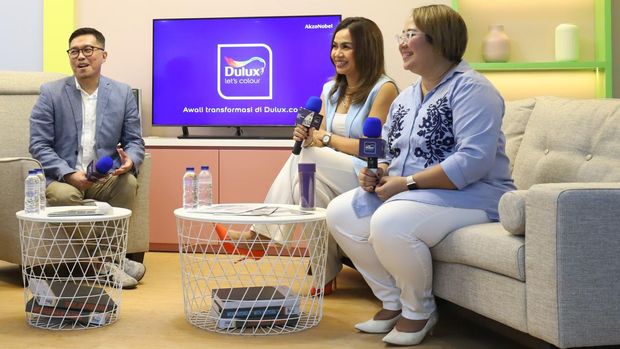 Ren Katili, Melaney Ricardo, and Niluh Putu Ayu Head of Marketing PT. ICI Paints Indonesia. / Photo: Dulux
Departing from this new habit, Dulux intends to provide even better service to its customers. The first in Indonesia, and claimed to be the first in Southeast Asia, Dulux presents flagship store, where customers can confidently determine the best paints and coatings that are most appropriate for their needs.
There, many product features are offered by Dulux that make paint more than just a color and customers don't buy a 'cat in a sack' for sure. This is because customers can involve more than one sense in choosing the right paint color.
"The Dulux Experience Store carries the concept of Show Me, Inspire Me, Demonstrate Me and Make it Happen. That is, the Dulux Experience Store is not just a store, on the contrary, the Dulux Experience Store can help customers find the right colors and the best additional benefits of paint for their homes, "said President Director, PT ICI Paints Indonesia (AkzoNobel Decorative Paints Indonesia), Indra Laban, at the virtual opening of the Dulux flagship store in Kalimalang, Monday (27/6).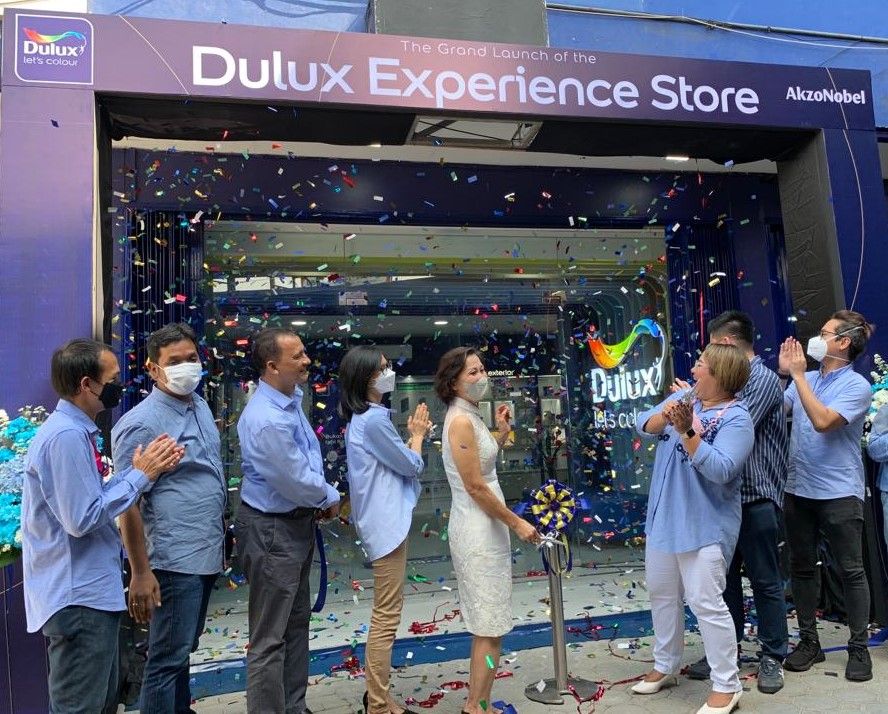 The opening of the Dulux Experience Store. / Photo: Dulux
"Customers can also directly see, touch and feel the results of Dulux products when applied to walls or walls. We realize that nowadays customers consider paint more than just color, but also look for what other benefits the paint has. At the Dulux Experience Store, customers can see for themselves what additional benefits are offered by our products for
dream house," added Indra Laban.
What's in the Dulux Experience Store?
Located at Toko Madju, Kalimalang, Bekasi, in the demo tools corner area, you can get to know more about the leak-proof features of Aquashield. This feature shows how paint works can help design for a cooler room temperature through Powerflex.
Dulux Experiece Store. / Photo: Dulux
In addition, you can also try various alternative variants for Dulux interiors. Starting from Ambiance, Pentalite to EasyClean. Not only product advantages, Dulux through experience store It also promises service excellence in the form of the Dulux Promise.
You will be assured of the Dulux product chosen by the Dulux team, which is accurate color, smooth and even finish, and spreadability according to the information stated on the package.
Helping the Architect's Work Process
The existence of this Dulux Experience Store not only helps customers, but also helps architects in helping clients choose house paint. This is recognized by the famous architect, Ren Katili.
"In my experience as an architect, many consumers still can't imagine the final result of the painting process. However, with the presence of the Dulux Experience Store, I can invite them to come here, to see and experience firsthand the final result of Dulux paint. Especially if they don't have an idea yet what their property looks like, then this Dulux Experience Store can be a source of inspiration to get what they are looking for," Ren admitted.
From the customer side, Melaney Ricardo, the artist who renovated his house during this pandemic, said that the presence of the Dulux Experience Store really helped him in choosing paint colors.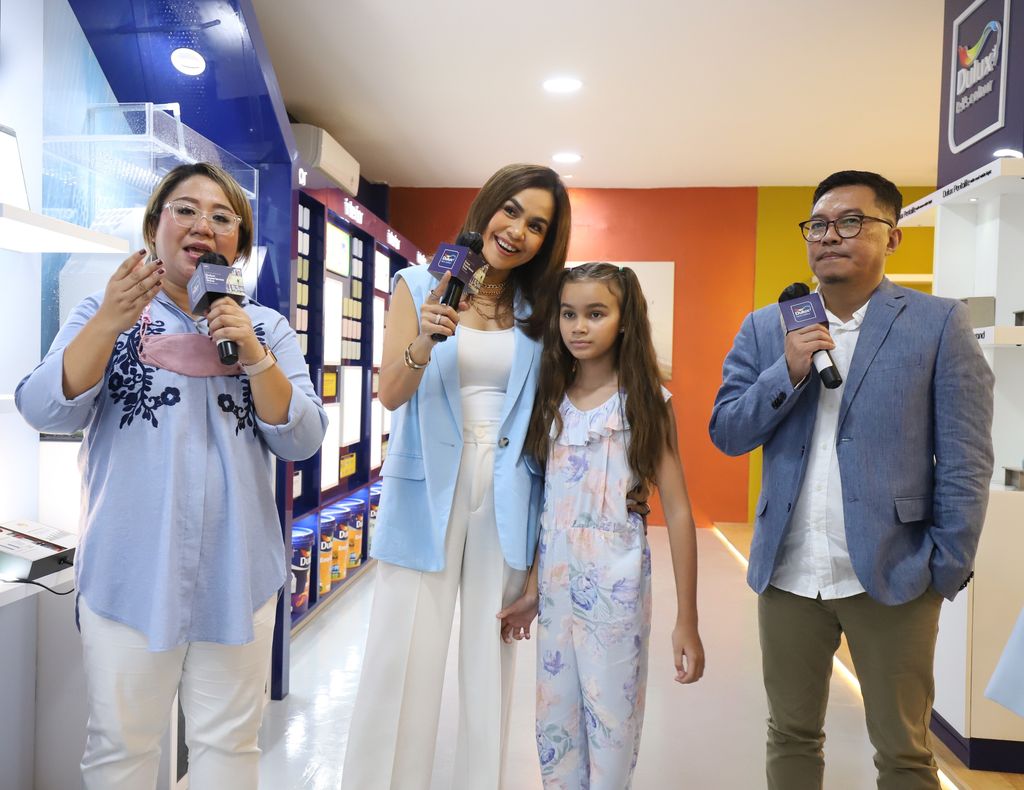 Dulux Experiece Store. / Photo: Dulux
"When I renovate my house, I need the right inspiration. With the presence of the Dulux Experience Store, this certainly makes it very easy for those who are or want to change the color or build their home," said Melaney.
"It's not like an ordinary paint shop where you can only see the color palette, but you can touch it, feel it and bring what they see here to their home. For modern mothers like me, a replica of a living room is nuanced diamond glowkitchen and children's area are the best aspects of this Dulux Experience Store," added Melaney.
***
Want to be one of the readers who can follow a variety of event fun in Beautynesia? Come on, join the Beautynesia reader community, B-Nation. The method REGISTER HERE!
(do / do)