Suara.com – Instant noodles are one of the most popular dishes because they are delicious, practical and inexpensive. This dish is also often created in order to produce a more delicious taste.
Several times the instant noodle concoction went viral because it tasted delicious. Apparently a TikTok account @separuhakulemakk also share instant noodle concoctions that are viral and very likely to become a new trend.
First, this woman finely chopped the cayenne pepper, onion and garlic. All the spices in the package are also mixed together.
He then made beef eye eggs with a little sprinkle of salt. The hot cooking oil left over from frying the eggs is then poured into the spices on the plate.
Also Read:
Five-step girlfriend, this wedding tent is interconnected
He also added sweet soy sauce in the seasoning. While mixing the spices, this woman also boiled the instant noodles as usual.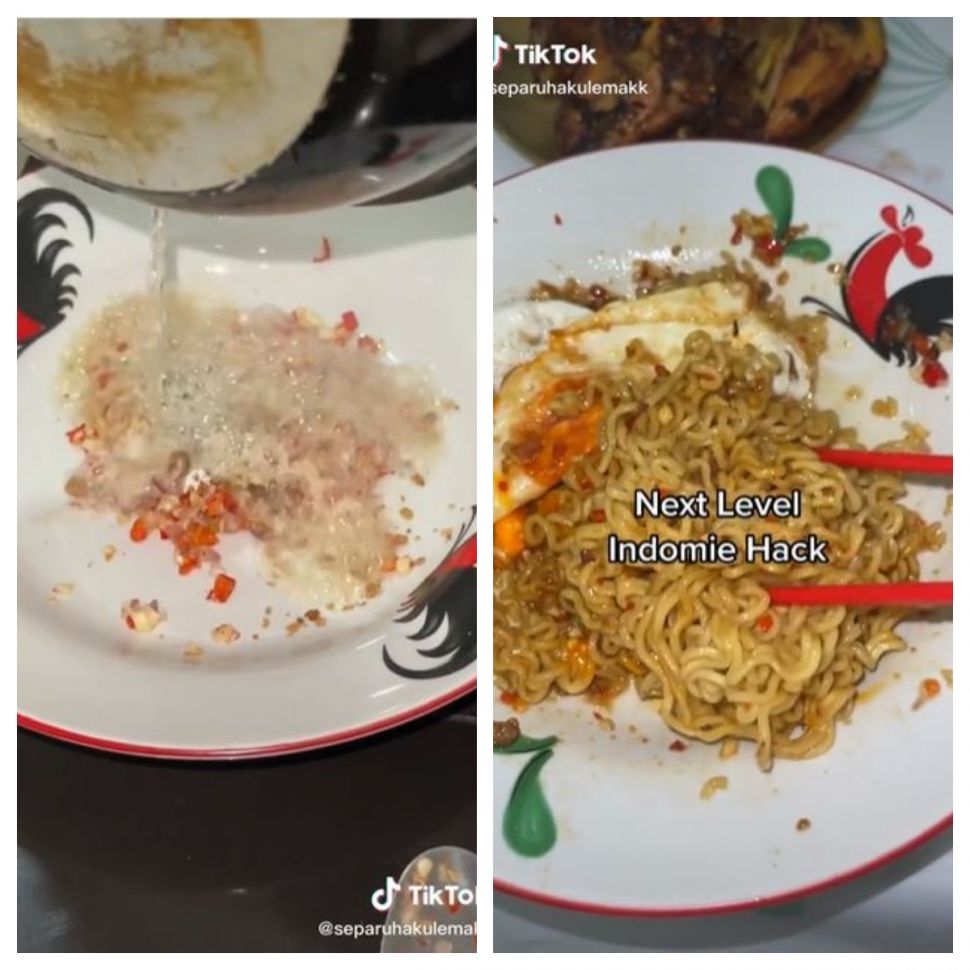 The cooked instant noodles are then placed on a plate and stirred well. As a complement, a half-boiled egg is placed on top.
The taste of this instant noodle is even more delicious. The smell of onions can add to your appetite.
This video then went viral and attracted the attention of many netizens. Various comments filled this upload.
"I'm a team whose spices are stir-fried first. If it's just doused with hot oil, it smells like the onion. Have you ever tried it," a netizen commented.
Also Read:
Intention to break up the commotion, TNI members allegedly attacked by members of mass organizations in Bekasi, one suspected perpetrator wanted
Other netizens also commented. "Wow, it smells really good. So I'm curious to try it," said this netizen.
"All instant noodle concoctions always succeed in making me curious," write other netizens in the comments column.
Meanwhile, as of Thursday (23/6/2022), this video has been watched more than 6 million times on TikTok.
To watch the full video, click here!