Newsdelivers.com
–
Sad news came from the entertainment world of the country. Rima Melati, a senior artist who has been in various soap operas and films, has died at the age of 84 years.
He died at the Gatot Soebroto Army Hospital, Thursday (23/6) at 15.25 WIB. The child, Aditya has also confirmed this.
"That's right," said Aditya, as quoted from detikHot.
Although he has confirmed the truth of this sad news, Aditya still cannot provide much information regarding the main cause of his mother's death.
Enter ICU Since Early June 2022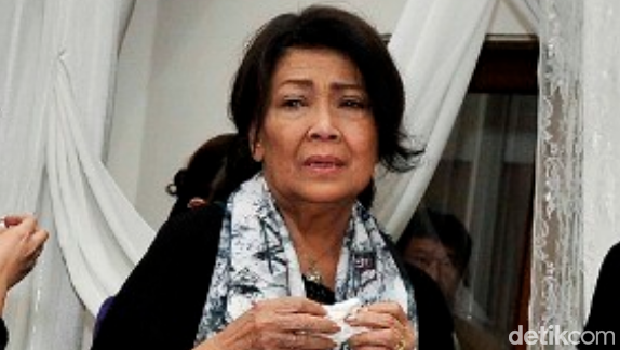 Rima Melati/ Photo: Doc. detikHOT
It is known, Rima Melati has indeed been in the ICU since early June 2022. She also received intensive care. However, his health condition continued to decline.
According to Widyawati, a friend of Rima's fellow senior artist, said that Rima Melati also suffers from decubitus.
"His condition has indeed dropped, he is physically thinner than before. That's because of decubitus. So the wound on the back, which is usually when we sleep too long, causes the wound. In the end it went everywhere," said Widyawati in a telephone connection with detikHot.
Also Has Decubitus
Rima Melati/ Photo: Radian/detikcom
Collect HealthlineRima Melati's decubitus ulcer disease is caused by prolonged pressure on the skin, after lying down continuously for a long time.
This causes the skin to become damaged. The parts that often experience pressure ulcers are around the hips, heels, and tailbone.
Then, there are also several factors that make it worse, such as:
Poor air circulation
Excessive moisture
Skin irritation such as urine and feces
Friction
The name Rima Melati has been fragrant since the 60s. He became a row of senior artists who had a glorious career. He has also received several awards.
The last few films that he participated in were in the film Dad, Why Am I Different (2011) and Twilight in Manado (2016).
Goodbye Rima Melati. And may the family left behind be given strength.
_______________
Want to be one of the readers who can take part in various exciting events at Beautynesia? Come on, join the Beautynesia reader community, B-Nation. The method REGISTER HERE!
(laughs/laughs)