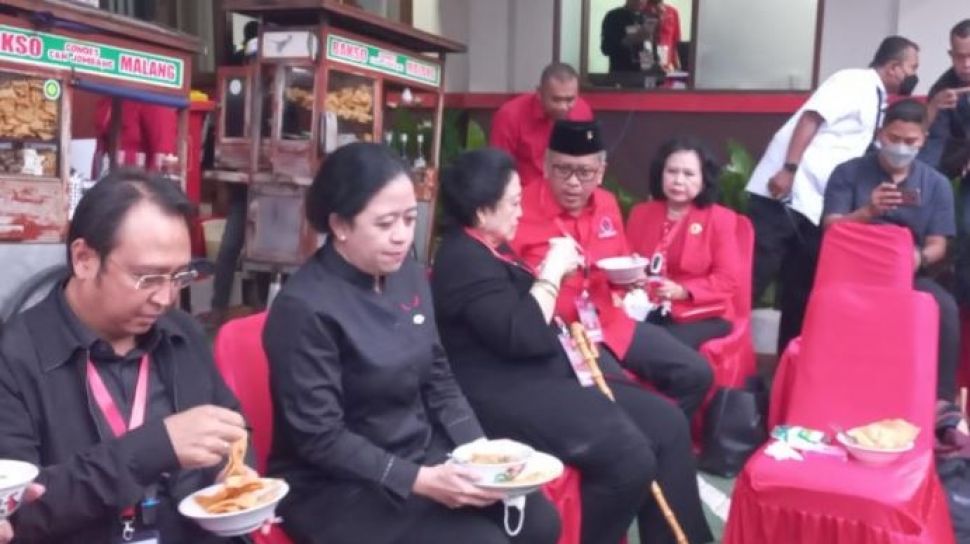 Suara.com – The Noodle and Meatball Traders Association or PAPMISO asked its members not to get emotional with the statement by the General Chairperson of the Indonesian Democratic Party of Struggle or PDIP Megawati Soekarnoputri that touched on their profession.
The head of PAPMISO, Katiman, explained that each member had to act maturely on Megawati's statement because it did not directly insult the meatball bakers personally.
"If you are offended, yes, it's natural, but we are meatball sellers, so don't be provoked and emotional that you think you underestimate meatball traders, yes, no, I don't think it's a personal name for meatball sellers, there are many artisans, there are micro, medium, and large meatball restaurants," said Katiman when contacted by Suara.com, Friday (24/6/2022).
He caught the former's statement as a natural thing as a political figure who was once the President of the Republic of Indonesia, of course it was not arbitrary in determining the ideal son-in-law for his children.
Also Read:
Arie Kriting Gives Sharp Innuendo about Megawati Alludes to Black Papuans and Meatballs
"Mother Mega is a big person, her children are also big people, if you think about it, she and she are of the Brahmin caste, while we meatball sellers are Sudra Caste, a small community, anyone whose name is a parent, if you want to propose to your son-in-law, you have to look for it. , seeds, weight, if a big official wants to take a meatball seller, it's impossible," he explained.
Previously, at the Second National Working Meeting of the PDI-P, Megawati Soekarnoputri delivered a speech. But it's not just about politics that he discusses. He also gives advice to his three sons and daughters who are still single.
While joking, Mega warns her children, especially Puan, to marry the right man.
Although Mega did not specifically mention her physical characteristics, she further said that Puan should not marry a man who looks like a meatball seller.
"So when I wanted to have a son-in-law, I already told my three children (people), be careful if you look for someone who looks like a meatball seller," said Megawati, who was greeted with laughter by PDIP cadres at the location.
Also Read:
Ganjar Appointed to Read Out Results of PDIP's Second Working Meeting
Among the PDI-P cadres who attended the second National Working Meeting, there was also President Joko Widodo among the participants.
When Megawati gave a speech and made jokes, Jokowi was seen laughing along with the other PDI-P National Working Meeting participants.