Suara.com – How to track location using Grabify can be an alternative for those who are curious about someone's whereabouts.
How to track location using Grabify can be done without having to download and install additional applications. Grabify allows users to track someone's location without their IP address being known.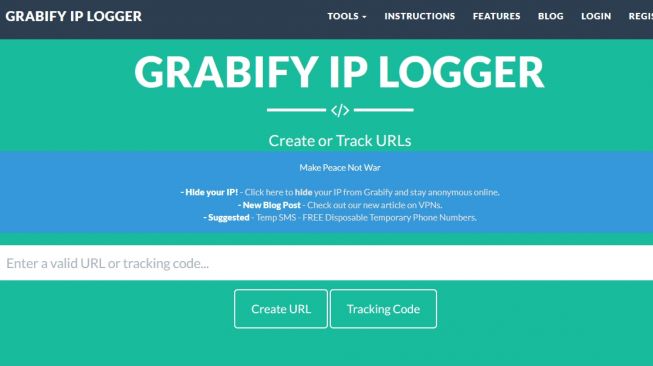 Although it is easy to do, it is recommended to use this method wisely.
This method is not used for negative activities and can violate the rules that apply in Indonesia. Here's how to track using Grabify summary HiTekno.comnetwork Suara.com:
Also Read:
Ford Motor Company Designates Spain as Location for Electric Car Factory
How to Track Location Using Grabify
• Choose any URL to share. For example, a link to a favorite football match, a news link, or a favorite YouTube video that you want to address, as an inducement.
• Enter the URL you want to share to Grabify.
• Open grabify.link, then copy and paste the URL into the "Enter a valid URL" or tracking code field.
• Klik "Create URL".
• A new page will open with information on New URL shortener grabify.link. That is, automatically this is a new link (New URL) that has been installed by the tracker.
• Share the New URL link to the target's WhatsApp.
• Don't rush to close this Grabify page. If the link has been clicked by the target, Grabify can only track it.
• Go back to the Grabify page and refresh.
• Grabify will display tracking results in the form of date, IP address, city, ISP etc from the target device.
• Go to the iplocation.net page. Copy and paste the target IP Address and enter it into the IP Location Finder. Geolocation data will appear in the form of latitude and longitude.
• Use this location data via Google Maps for more accuracy.
• Open the Google Maps application. In the search field, copy and paste (copy and paste) latitude and longitude with the format: latitude (space) longitude.
• The target's current position will appear.
Pasha Aiga Wilkins