The number of Covid-19, which was reported to have decreased, has now increased again, Beauties. Work activities in the office and outdoors are already running. To protect yourself, the proper and correct use of masks is one of them.
Despite using a mask, Beauties of course still wears makeup as usual in their activities, including using lip tint.
For those of you who are lip tint lovers or are just about to try it, recommendations for some lip tint products affordable this can be tried. Come on point, Beauties!
1) Implora Cheek & Liptint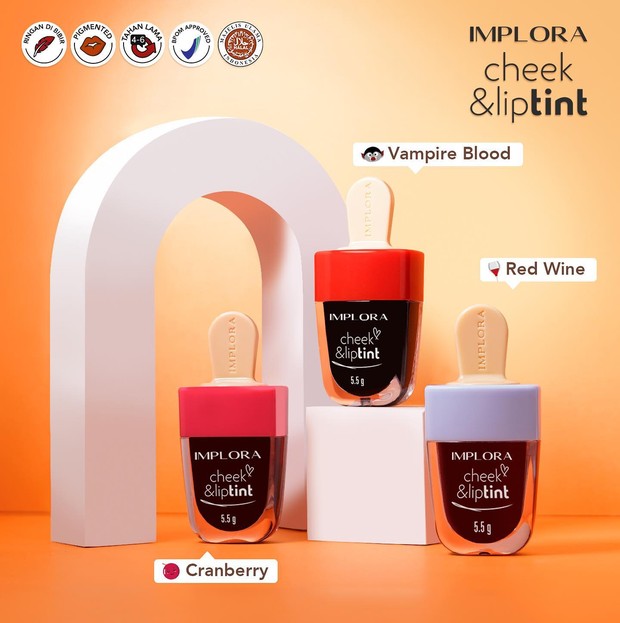 Implora Cheek & Liptint / Photo: Instagram / Implora Cosmetics
This viral lip tint from Implora is available in 6 color choices. Beauty can choose shade vampire blood, cherry bomb, candy apple, red wine, cranberry, or pumpkin.
With a price in the range of Rp. 20 to 30 thousand, this lip tint with a beautiful color which is claimed to last quite a long time when used, can be had. Not only that, according to the claim, this lip tint is also enriched with vitamin E which won't dry out your lips.
2) Hanasui Lip Tint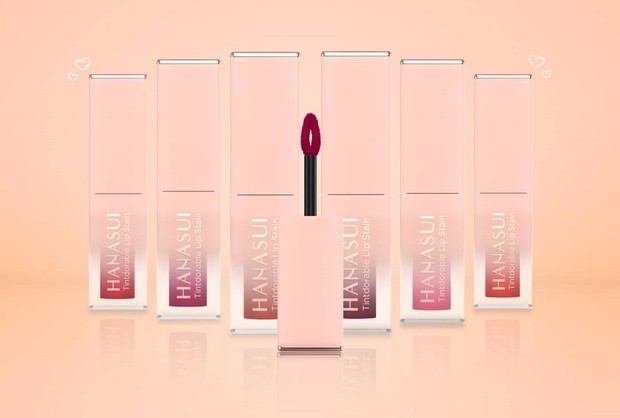 Hanasui Lip Tint /Photo: Instagram/Hanasui
Hanasui also presents lip tints at a price range of 20 thousand. There are 6 shade color consisting of creamy, peachy, ruby, sweet, coral, day bloody.
This Hanasui lip tint is also claimed to be equipped with a double moisturizer that will moisturize your lips all day long. Variant shadeit also tends to be natural with a natural shine when used.
3) YOU Neon Lasting Lip Tint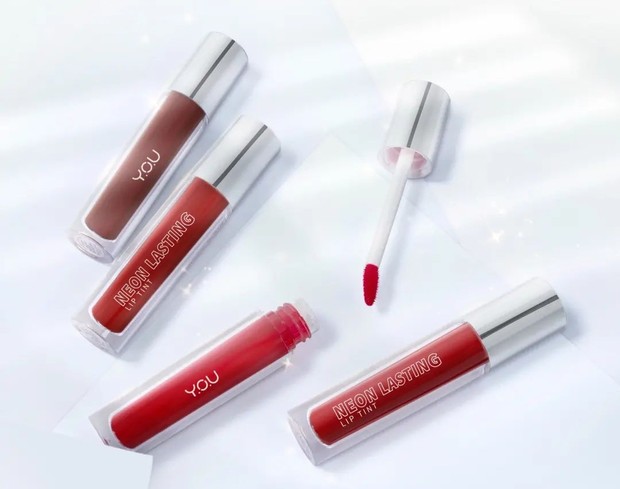 YOU Neon Lasting Lip Tint /Foto: Instagram/You Beauty Indonesia
Lip tint under IDR 50 thousand which can be tried next is from YOU. This lip tint features a long-lasting formulation and special ingredients to hydrate lips.
YOU Neon Lasting Lip Tint is available in 4 shade selectable colors. Besides being claimed to last up to 12 hours, this lip tint also won't transfer to the mask you are using.
4) Raecca Glow Up Tint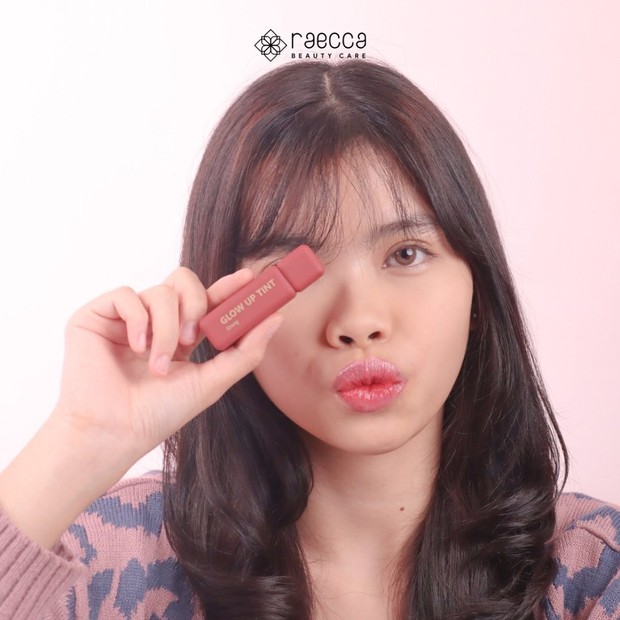 Raecca Glow Up Tint /Foto: Instagram/Official Raecca
Lip tint price affordable also offered by Raecca products. There are three color variants stained and long lasting. Among them shade brave, strong, and confident all of which will produce a natural finish.
Raecca glow up lip tint has characteristics lightweight tint which is easy to apply on the lips. Packaging-it is also agile and easy to carry everywhere.
5) Noera 3 in 1 Jelly Tint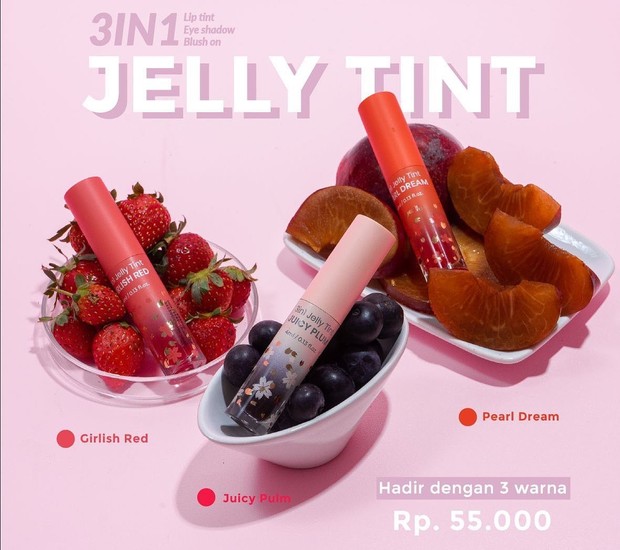 Noera 3 in 1 Jelly Tint /Foto: Instagram/Noera By Reisha Official
As the name implies, this lip tint can be used as a eye shadow and blush on. Its light, water-like texture makes it easy to apply on the lips, cheeks and eyes.
There are three color options to choose from, namely: girlish red, juicy pulmday pearl dream. This 3 in 1 lip tint can be obtained at a price of Rp. 55 thousand.
6) Holika-Holika Heart Crush Glow Tint Air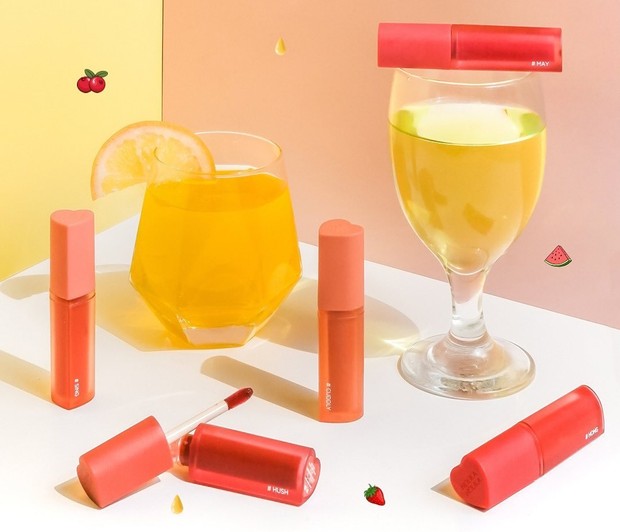 Lip Tint Holika-Holika /Photo: Instagram /Holika Holika Indonesia
Holika-Holika presents 4 shade New Heart Crush Glow Tint Water inspired by the colors of tea. Fourth shade that's one of them shade sing (peach), fay (orange brown), may (pink plum)day hong (red).
With texture glossyThis lip tint is considered to be very light and comfortable when used. Not only that, this lip tint is also claimed to last all day.
7) Syca Lip Tint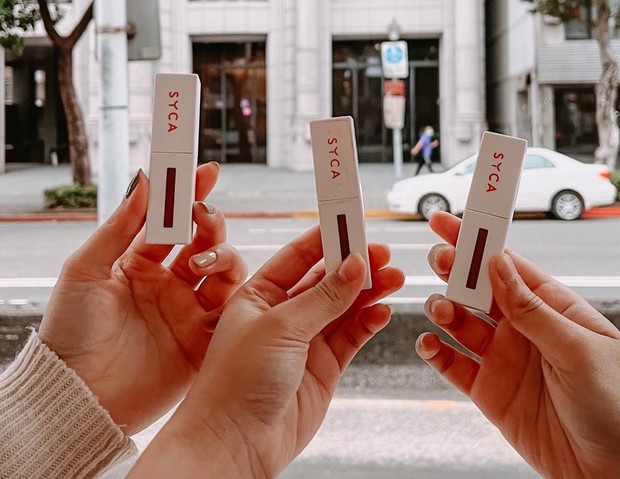 Syca Lip Tint /Foto: Instagram/Syca Official
If Beauties want to try lip tint high-end like Dior but constrained by the price that doesn't fit in the pocket, Syca lip tint can be a substitute. The claimed texture is almost similar, with packaging which is no less beautiful makes Syca worthy to be chosen.
In addition to a much more affordable price, this lip tint from Syca is also more durable, even when used for eating and drinking.
So, those were lip tint recommendations that Beauties can choose for everyday use. So which one to choose?
—
Want to be one of the readers who can take part in various exciting events at Beautynesia? Come on, join the Beautynesia reader community, B-Nation. The method REGISTER HERE!
(fip/fip)