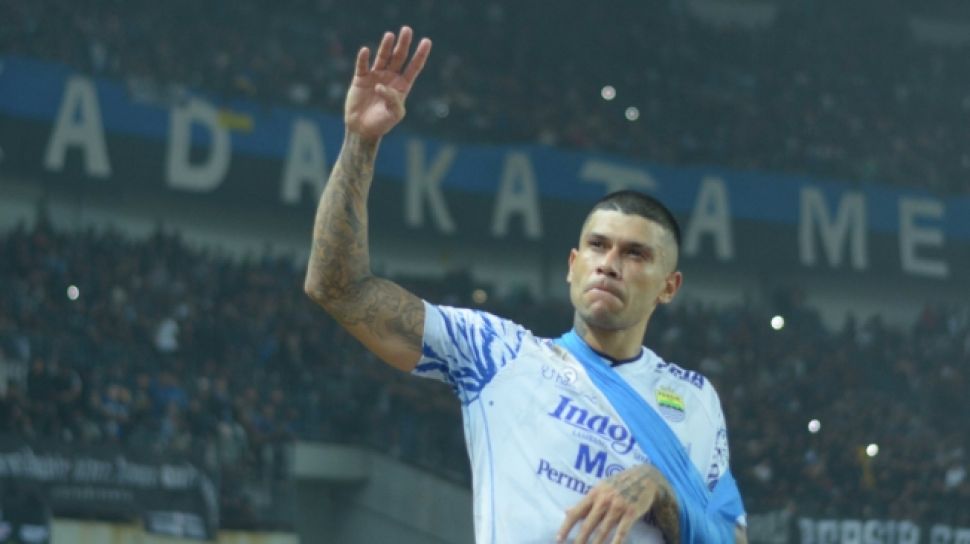 Suara.com – Persib Bandung striker, Ciro Alves is confirmed to have to be sidelined temporarily due to an injury he suffered during the match against Persebaya Surabaya in the 2022 Presidential Cup at the Gelora Bandung Lautan Api (GBLA) Stadium in Bandung, last Friday (17/6).
Persib team doctor dr. Alvin Wiharja. Sp.KO was quoted on the club's official website on Sunday as saying that the Brazilian striker had suffered a fracture in the shoulder.
"After the match against Persebaya, there were indeed several players who underwent rehabilitation with the medical team. Some of the ones we treated attracted attention. One of them is Ciro Alves. He has a shoulder injury, namely a small or minor fracture in the left shoulder," he said. .
However, Alvin said Ciro would not be out for too long to heal his injury.
Also Read:
Conquer Persikabo, Arema FC Walk to the Last Eight of the 2022 President's Cup
"There's no need to worry, these small fractures can be treated conservatively. So we don't have to resort to surgery," he said.
Alvin ensured that the Blue Prince's medical team would work hard so that the number 77 player could recover quickly and rejoin the team.
"We hope (Ciro) can rejoin and also the compaction of the fracture can return (recover) in five to six weeks," he said.
Besides Ciro, Persib defender Victor Igbonego also suffered an injury in the match against Persebaya and had received intensive treatment at the hospital.
The naturalized defender from Nigeria suffered a collision when he scored a goal against Persebaya.
Also Read:
Bernardo Tavares remains satisfied even though PSM drew against Persik
"Igbonefo was taken to hospital after the match because of a head injury accompanied by additional symptoms such as discomfort," he said.
To find out his condition, Igbonefo underwent a CT scan and the results showed that the player with number 32 had a minor head injury, apart from a broken bone in the left cheek.
Alvin said Igbonefo was in hospital for further treatment and hoped his condition would improve.
In that match, Persib managed to beat Persebaya with a score of 3-1 through goals from Igbonefo, Ciro Alves, and Ciro Alves, while the only goal of Bajul Ijo was contributed by Leo Lelis.
Being at the top of Group C standings, Persib will next meet Bhayangkara FC at the same stadium, Tuesday (21/6).
[Antara]