Almost every woman has Feedback makeup and almost every day the brush is used. Paintbrush makeup become an important item to help women tidy up their makeup. Like other items that if used every day can get dirty, so do makeup brushes.
That's why it's important to clean the brush makeup so as not to experience a buildup of dirt and bacteria that can be harmful to facial skin. Paintbrush makeup that are rarely or almost never cleaned will trigger skin problems such as acne, clogged pores to skin irritation.
With cleaning makeup brushesBesides being able to avoid the above skin problems, you will also feel comfortable using it because a makeup brush that is always cleaned will give it a new look. So, how do you clean your makeup brushes? Summarize from Ipsyfollowing 5 easy steps to clean brushes makeup to make it look like new and comfortable to use. Come on, see!
How to Clean Makeup Brushes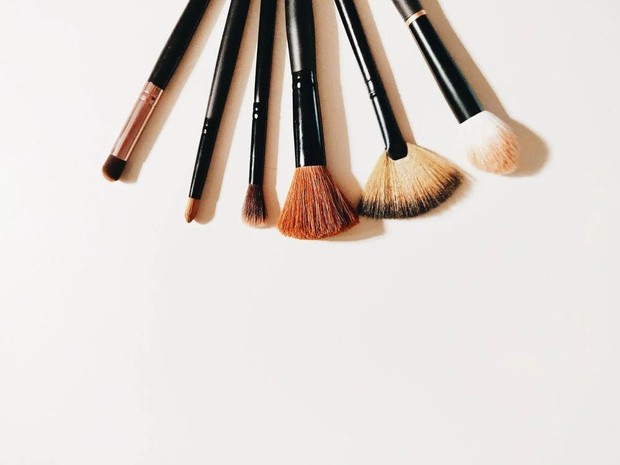 Makeup brush illustration/Photo: Pexels/Dids
New York City-based makeup artist and hairstylist Brenna D outlines 5 easy steps to brush cleaning makeup to make it look like new. However, before cleaning, Brenna explains how makeup brushes can be made.
"Natural brushes are best used with powder products, while synthetic brushes are best used with liquids and creams. Synthetic brushes can handle a lot more cleaning agents where natural and comparable bristles can dry out and become abrasive more quickly," he explains.
Following 5 easy steps to clean makeup brushes:
Separate makeup brushes according to how they are cleaned. After that, prepare a place and soap. Also prepare warm water, clean towels, and a clean room to dry your makeup brushes.
Next, take your makeup brush and wet the bristles with warm water. Avoid wetting ferrule because it can loosen the glue holding the fur in place. (Ferrule is a deviation from the Latin word viriola "little bracelet", possibly also influenced by the word ferrum "iron". Ferrule It is a narrow circular ring made of metal or plastic. Ferrule also often referred to as eyelet or grommet in the manufacturing industry).


Makeup brush bristles illustration/Photo: Pexels/Kinkate

Take the soap, place it on the bristles of the brush and rotate the brush in a circular motion in the palm of your hand or brush mitt, adding water as needed. Use your fingers to work between the bristles of the brush, as dirt and oil can hide in the center.
Rinse all the soap from the fur. You may need to repeat, but try using less soap a second or third time. After that, squeeze the remaining water from the brush with your hands or a towel. Don't forget to always be careful not to pull the bristles while doing this.
Finally, reshape any brushes that may have lost their shape during washing and place them flat in air dry in a clean, warm place. For extra sanitation, clean ferrule with 70 percent alcohol. A little tip from Brenna learned from celebrity makeup artist Wendi Miyake, place the brushes on a pre-sanitized cake cooling rack for faster drying time.
How Many Times Should Makeup Brushes Be Cleaned?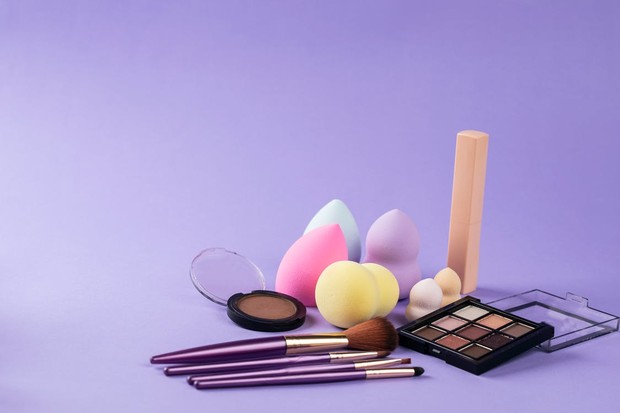 Ilustrasi beauty blender/Photo: Pexels/Maria Camila Castaño
Brenna tells how often makeup brushes should be cleaned, "There are a few things to consider, but the basic rule is once a week. If you have sensitive skin, are prone to breakouts, or use heavier creams, consider cleansing more often."
Los Angeles-based hairstylist and makeup artist, Berenz Castro, adds that if you apply makeup to other people, your brushes should be thoroughly washed before and after. "As a professional, I work on different faces, so I clean my brushes every time I have a new client. I have about three to four sets of my favorite brushes, always," she says.
For sponge makeup or beauty blender a little more maintenance is needed. "Beauty blender must be cleaned after each use," said Castro.Beauty blender that are not cleaned will become a perfect breeding ground for bacteria that will cause acne. Try to wash it immediately after use and let it dry for the next use."
Well, Beauties, those were 5 easy steps to clean brushes makeup. Good luck!
***
Want to be one of the readers who can take part in various exciting events at Beautynesia? Come on, join the Beautynesia reader community, B-Nation. The method REGISTER HERE!
(naq / naq)