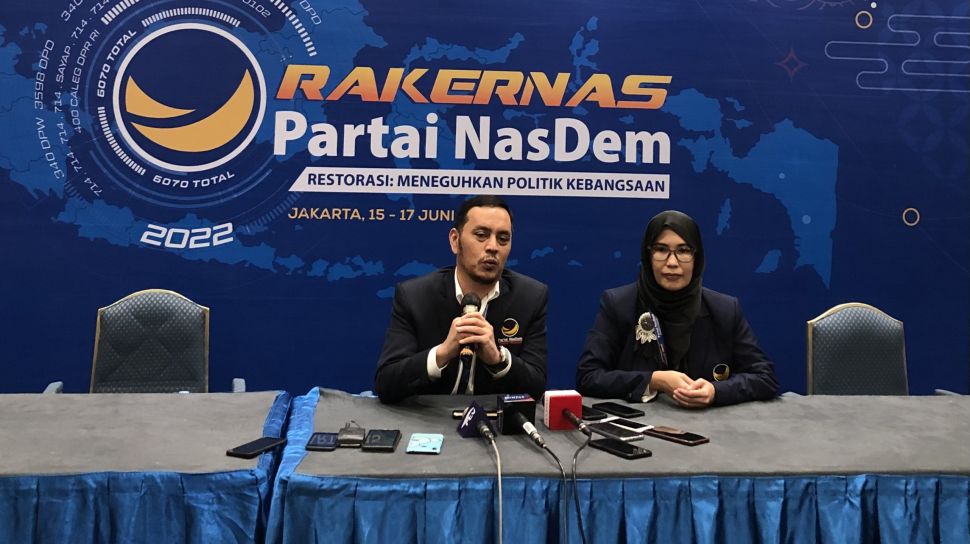 Suara.com – The National Democratic Party (NasDem) decided to nominate Ganjar Pranowo, Anies Baswedan and Andika Perkasa as presidential candidates (candidates) in the 2024 Presidential Election (Pilpres). The three names were chosen based on survey results and the results of deliberation.
The chairman of the NasDem DPP, Willy Aditya, said that Anies and Ganjar were chosen because they were always at the top of every survey result. This is what makes NasDem choose both to be promoted as presidential candidates.
"In the electoral district survey that we conducted, the two names were very dominant. So it became a rational choice for us, the NasDem party," said Willy at the 2022 NasDem National Working Meeting at the JCC, Central Jakarta, Friday (17/6/2022).
As for Andika, Willy revealed the assessment made by NasDem based on his performance as TNI Commander.
Also Read:
High School Student in South Tapanuli Died by Electrocution while Cutting Avocado Tree Branch
"How is the commitment to maintain the nation state, how is the commitment to maintain stability and then the balance between civilian and military representation," he said.
After getting the three names, NasDem's next step is to wait for a response from them. After that, NasDem will start communicating well with Ganjar, Anies and Andika.
"Cultural communication, emotional communication, personal approach, of course, we will build with the three candidates. God willing, in the near future, of course, we will inform all of our friends with whom the taaruf will be carried out first."